Steve from the OG Blues Clues is set to return to the show
Publish Date

Thursday, 29 August 2019, 5:57PM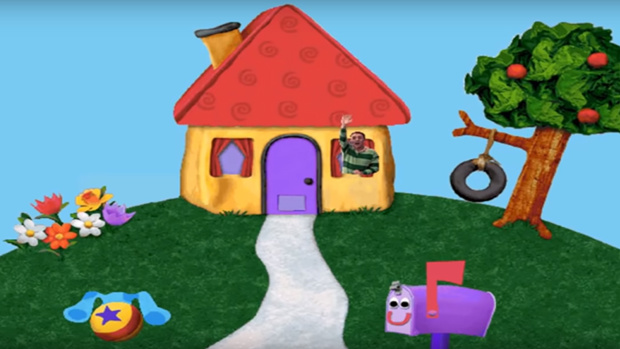 Remember the '90s kids TV show Blue's Clues with Steve and his handy-dandy notebook?
Well, Nickelodeon has rebooted the series – which first aired in 1996 and ended in 2006 – with a whole new host, Filipino-American Broadway star, Josh Dela Cruz.
But that doesn't mean the original star of the show has been forgotten!
That's right, Steve Burns is back just in time for the premiere of the new kids show, which is titled, Blues Clues and You!.
He will also be joined by Donovan Patton - who replaced Steve and starred as Joe.
In a newly released preview, the Blue's Clues alumni make a sweet cameo as Josh's cousins and offer sage advice to help him solve one of his first mysteries.
When the news of a new version of Blue's Clues was announced earlier this year, the original Steve, Steve Burns, has even given Josh his seal of approval.
"I had the great honour of being a part of the search for the new host, and I give Josh two thumbs up! He can definitely fill my shoes, and the rugby shirt," he said in a press release.
Blue's Clues and You - which is set to be released in November this year - will see the return some of the show's original characters including, Magenta and the Felt Friends.
Fans of the show took to social media to share their delight at the remake after the first teaser for the show was unveiled.
"I'm crying tears of joy, this is so cute!" one person wrote. "I cannot wait for the show to air, because the original show was my childhood! Ah feels!"
"This looks absolutely perfect," another added.