SIX60's sold-out Western Springs concert is on TVNZ 1 tonight!
Publish Date

Sunday, 24 May 2020, 10:19PM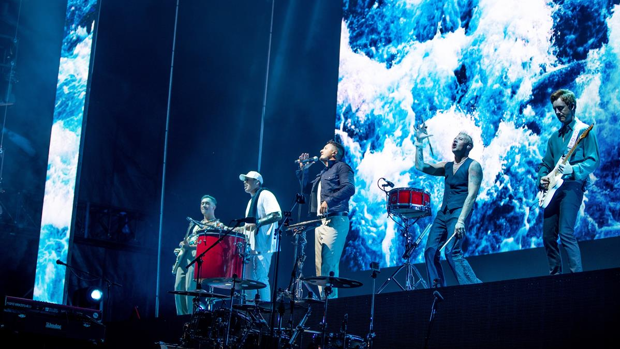 For all those who missed out on SIX60's sold out concert at this year's Western Springs can experience it from home on TVNZ 1 when it screens this coming Saturday. 
It's not quite a live gig, but the next best thing. The initiative is led by SIX60 to raise money for Music Helps Live, a music charity that is needed now like never before.
Member of SIX60, Marlon Gerbes answered a Q+A session with TVNZ:
Q: Describe what it felt like to step out onstage in front of a sold out Western Springs (for a second year).
A: It was a whole different experience to the first Western Springs show. First show was nerve-racking but with little more confidence and new music, the second show was an amazing experience. Truly absorbed everything this time around.
Q: The concert earlier this year rounded off your World Tour, how did it feel finishing back in Western Springs?
A: It was the perfect end. Aotearoa really is the most beautiful place in the world and even more so since travelling the world. It's home and it's where our heart and soul resides.
Q: Walk us through your daily routine, in the lead up to a live show. Do any of you have any rituals you do?
A: I treat show days the same as my normal days. Keep the same routine which involves calling the parents and siblings, going for a walk, listening to a podcast and having heaps of coffee. Only ritual I do is with the guys. We play the same playlist before every show with songs that are completely ridiculous but amazing at the same time. 
Q: What's the coolest thing about being on tour, besides performing?
A: Seeing different places and faces.
Q: What are you most looking forward to about performing live again?
A: Every part...travelling, seeing places, seeing the whole crew, playing of course and the after show riff raff.
Q: Tell us about Music Helps Live, and what it means to the band.
A: Music Helps Live is a relief fund for all people who are involved in organising live shows. From gear suppliers, to venues, roadies, and band crew, there are a lot of people behind the scenes helping to put on a live show. For us we can have up to 50 people helping to create a show. A lot of memories and friends of ours are needing help through Music Helps Live.
Q: What would you say to other musicians whose shows have been affected by COVID-19?
A: It all comes back to making music. COVID-19 hasn't affected making music. Dive into creating music because it all begins and ends there.