Six60 have just made New Zealand history by breaking this incredible record!
Publish Date

Monday, 17 September 2018, 11:29AM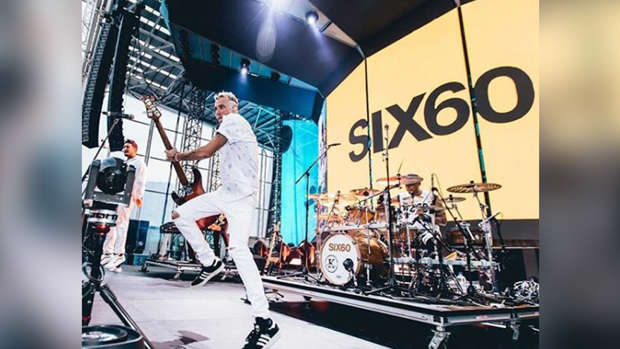 Six60 have made history after becoming the first New Zealand band to sell out Western Springs Stadium.
With 50,000 tickets sold to the show, the crowd will be five times bigger than the band's previous shows and bigger than the 40,000 tickets sold during their tour last summer.
Frontman Matiu Walters said the band wanted to play Western Springs to change things up.
"Our New Zealand fans have always felt like the sixth member of the band. They follow us around the world and spread our music everywhere they go. When we put on a show at home, it's always with the thought of creating an incredible collective experience," Walters said.
With previous shows at Auckland's Villa Maria Winery selling out easily, Walters said it left the boys wondering what next?
"Western Springs - the idea of 50,000 Kiwis together creating such a historical moment - just felt like it had to happen."
The Dunedin five-piece will perform at the Auckland venue this summer, on February 23.
They'll be bringing a few friends with them too, with Drax Project, Sons of Zion, SWIDT and IllBaz set to open the historic occasion.
Six60 had a taste of the stadium life when they spent three nights opening for Ed Sheeran in Dunedin, but Western Springs will be the band's biggest show.
READ MORE: 
Walters told TimeOut earlier this year they're "entering new territory" with the show.
"Playing at Forsyth Barr Stadium, in the city where it all began, opening for Ed was something to remember and it reinforced that our live show translates to a venue that size," he said.
The band, riding high after recent radio hits Don't Give It Up and Closer, say they'll be adding a few tricks to make their stage show "bigger, louder and wilder".
They're also promising to debut new music for the occasion.
"I enjoy playing live to any type of crowd, but the more the merrier. We just need to make sure it's an awesome show wherever people are in the stadium, which is why we have screens and live video and encourage everyone to join in and be part of it," says Walters.
This article was first published on nzherald.co.nz and is reproduced here with permission.