Parents outraged as primary school removes loo roll from toilets
Publish Date

Wednesday, 4 April 2018, 4:59PM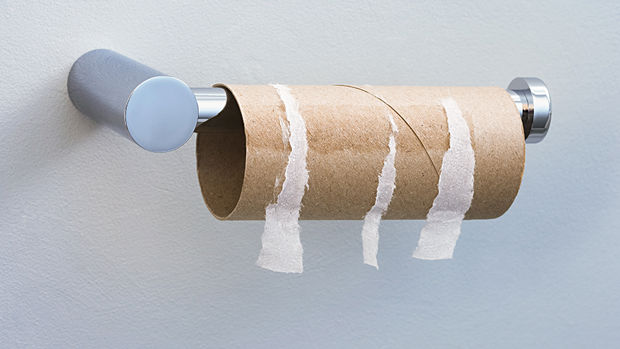 Angry parents have blasted a primary school after teachers removed loo roll from the toilets.
Students are now forced to put up their hand and ask the teacher's permission to take the toilet roll out of the classroom.
One parent even claimed a boy was left in tears after being asked by a teacher what he was going to do and having a number of sheets counted off.
The rule change was introduced after a spate of incidents involving toilets flooding as a result of toilet paper being stuffed down the pan.
But parents have slammed Oldswinford C of E Primary School in West Midlands, Uk, branding the rules as "truly ridiculous"! Can you imagine going to the toilet to do your business and there's no toilet paper????
"The reason given by the stand-in head was that they are upset that the toilets get clogged and that school resources are being wasted. Ahhhh? They're kids - that doesn't mean take away the toilet paper!!!
Surely it would just be better to educate them about not putting too much down the toilet?
The rules are also unhygienic and it is humiliating for children to have to ask in front of everyone for toilet paper.
Some kids have even said they won't go to the toilet at school they'll wait until they get home. Pretty sure it's basic human rights to have toilet paper in the toilet.
An outraged father, who gave his name as Jason, added: "My son said his friend was in tears when a teacher asked the poor lad if he was going for a poo or a wee and counted off the sheets accordingly.
Sounds like we've taken a trip back to the 1950's!
She said there had been "disappointing behaviour in the bathrooms which has caused flooding, damage and temporary closure of the facilities".
"We are not limiting the amount of toilet roll children can use; the temporary system is allowing us to monitor behaviour and avoid any further incidents.
Apparently, they have been speaking with the kids about the importance of good behaviour in school, something we are very proud of at Oldswinford.
The school caters for 420 pupils aged five to 11 and was rated 'good' by Ofsted following its last inspection in January this year - down from 'outstanding' in 2010.