Official trailer for Stan Walkers emotional documentary has been released!
Publish Date

Wednesday, 21 March 2018, 1:34PM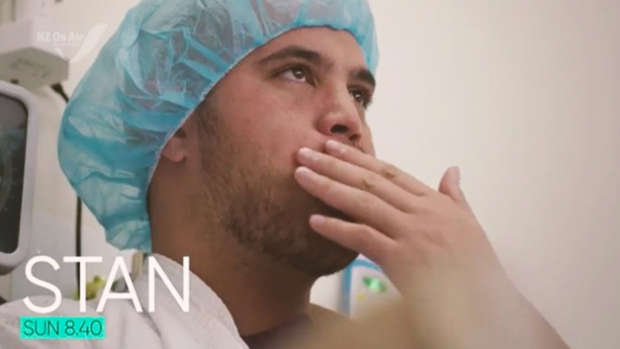 New Zealander Stan Walker has released the first official trailer for his documentary set to air on TV this Sunday! It details the emotional impact of his health issues on his family and friends.
The first clip for Stan shows the 27-year-old struggling with an unidentified illness which will see him undergo a complicated operation. "They're all expecting me to get up and walk around, but I'm scared," he admits before later asking "what if there's complication and I die?"
This Sunday night 8:40pm on @threenewzealand watch my doco "Stan". I bet half the people thinking i was on crack or whatever y'all were saying are feel pretty dumb right now. Ah well, we are all know it alls sometimes & just make up stories its allgood. This is bigger than all the talkers talking. It's bigger than me. Its bigger than whats happened & is happening to me. There is always someone worse off going through alot worse. All im gonna say is that I'm blessed to be alive & well. God is good & ive been blessed with a back bone of whanau & friends that go through the highs & the lowest of lows with me.
So yeah just have a watch this Sunday. Australia still tbc but soon though.
Stan's gaunt appearance has been a talking point amongst concerned fans in recent months, and this is the musician's way of opening up about what's been going on, as well as drawing attention to the illness.
The documentary will be broadcasted on Three Sunday, March 25th at 8:30pm.