New Zealand VS. Australia: KJ Apa takes on Aussie co-star in BURN battle!
Publish Date

Monday, 6 May 2019, 4:27PM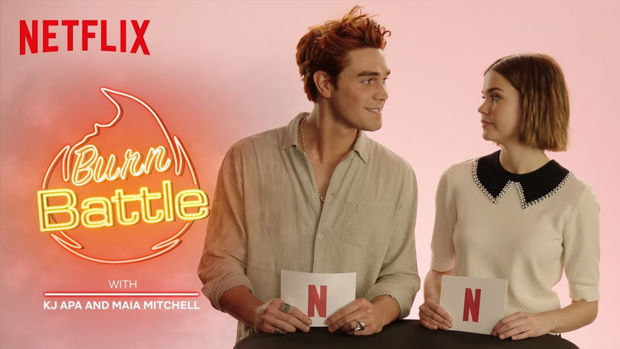 KJ Apa has taken on his Australian co-star in a burn battle that is actually pretty crack up! 
KJ's new Netflix film, The Last Summer, has just been released and to celebrate the co-stars turned rivals challenged each other to a burn battle about their home countries.
Now we can't say one or two burns didn't get us in the feels... but watch for yourself below:
The comments on the video are pretty crack up, but this one about the Kiwi and Aussie relationship definitely takes the cake! One fan said: "Typical sibling rivalry. Australia and NZ can insult one another but if any other country tries to do the same you're gonna deal with both."
The Last Summer is on Netflix now!