Meet the sheep with a mullet!
Publish Date

Wednesday, 26 September 2018, 5:03PM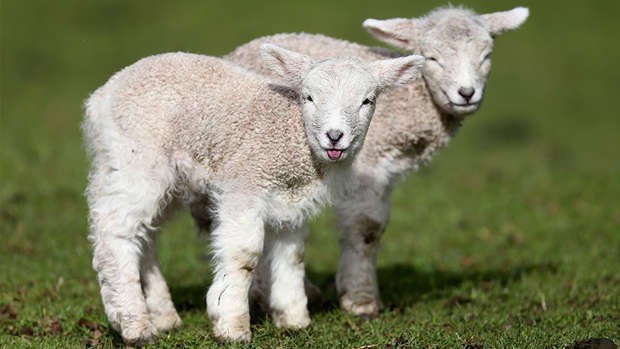 Te Kuiti has its share of "favourite sons".
You need only drive through the small King Country township's main street to see a statue of its biggest rugby export – the late, great Sir Colin Meads.
There's also another Sir who's pretty handy on a handpiece – New Zealand's most well-known shearer, Sir David Fagan.
But it's a "son" of the ovine variety that's been making waves in the social media world this week - Boofy, a sheep who bears a striking resemblance to All Blacks Liam Squire, Brodie Retallick and Sam Cane.
Boofy is a 4-year-old Romney wether who's best friend is Mo-Jo the horse. Most days, the unlikely pair can be found side-by-side on the Fagan farm, just outside the Te Kuiti town limits.
Boofy before his All Blacks-inspired hair cut at the hands of Jack Fagan. Photo / Supplied
And while a sheep-horse BFF scenario is novel, it's Boofy's haircut that has everyone talking.
A fortnight ago, Fagan's son Jack – a gun shearer in his own right – ventured home for a week, before heading to Western Australia for a shearing contract. The current world speed shear titleholder decided Boofy needed a trim, settling on a mullet-style do.
"Jack just came in the door and announced he was going to give Boofy a mullet, like the All Blacks," said David.
"We didn't expect it to take off like this, with Brodie Retallick himself posting a picture of Boofy."
"When our old pet sheep, 'Joe Rokocoko', who was 16 years old died, Mo-Jo was lonely out there in the paddock. So, my brother and his wife gave us Boofy, who was their pet."
Read More: Here are the things you should NEVER say to a Kiwi!
"He's the only sheep we have – everything else is all dairy and beef now."
"Boofy's quite a character. He and Mo-Jo hang out together all day, and pose for photos – he's quite the poser!"
"We'd taken some photos when Jack shore him, but the one that went viral I took on my way back to the house one afternoon. Boofy was just standing there at the top of the hill, looking all majestic. He didn't move when I came closer for the picture. It's like he thinks he's a horse too."
A sheep-horse that's captured the hearts of mullet-fans around the country.
Our boy Ast said he's going to get himself a mullet and be just like Boofy, so let's see your's Astley! 
This article was first published on nzherald.co.nz and is republished here with permission.