Man does 60m bungy jump while holding tiny daughter!
Publish Date

Friday, 23 March 2018, 8:59AM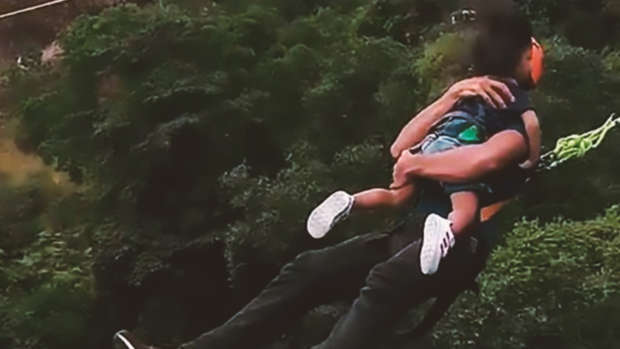 This dad is being slammed for his reckless and crazy behaviour after a clip of him bungy jumping from a bridge while holding his daughter was posted online.
The clip shows the little girl understandably absolutely frightened! The man in the clip, Modh Rozlan has clapped back at the criticism saying his daughter had asked to be apart of it. "Chill guys, Mecca was the one who wanted to do the jump with me, there was no forcing. She enjoyed her first jump and requested to do it again but I was afraid".
Apparently, the young girl was, in fact, wearing a safety harness which is hard to spot in the clip.
The video, which was shot in Kuala Kuba Bharu in the western Malaysian state of Selangor. The bungy company has also commented saying they make sure all safety requirements are followed and the safety of jumpers is paramount!
Safe to say we would not let our daughter, child or sister jump like that!