Joseph Parker has opened up about his retirement plans after the Whyte defeat
Publish Date

Thursday, 9 August 2018, 3:38PM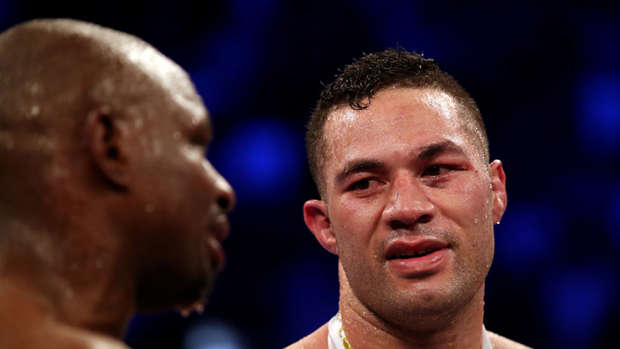 Despite receiving suggestions to retire, Joseph Parker is adamant that he's going to keep fighting for another five years - at least.
It has been a week since his most dramatic fight of his career, where he lost on points to the British heavyweight Dillian Whyte.
Parker was at the receiving end of a questionable headbutt that knocked his performance for the remaining 10 rounds.
"There was one part of the fight when I said to myself to throw the right and the left hook which I did, but I felt like I was punching in slow motion and I thought 'what the hell's happening here'?"
Despite losing his last two fights, it is understood that the 26-year-old banked around $10 million, which should be even more reason to give it up.
"A lot of people say I should give up and retire," Parker said.
"I'm only 26 and I've only lost twice — It's not the end of the world. I'm still learning. You look at the champions — I'm not trying to compare — but they were great fighters and [Wladimir] Klitschko lost three times, Lennox [Lewis] lost three times, and were knocked out in their fights. No one told them to retire.
"Everyone's entitled to their opinion but I think everyone should get behind us and support us".
A heavyweight rival of Parker's, Dereck Chisora, had his doubts about the Kiwi returning to the ring.
READ MORE: 
After defeating Parker, Whyte revealed that he couldn't see Parker training for much longer:
"He's a fighter but when he chucks his jab his hands are down. He was not motivated for this fight. I think when he made money from the AJ fight he forgot boxing, basically. He wasn't the same guy.
"The things he did in the AJ fight he didn't do in there. He was in great shape but he didn't have it. Parker won't be fighting again."
Martin Snedden, the former boss of Duco tried to urge Parker to retire whilst he still had good health on his side.
Snedden – who stepped down from his role with Duco after Parker's historic WBO championship fight against Andy Ruiz in 2016 – said Parker would be wise to retire, as he got visibly hurt multiple times during the fight.
"Personally, I think he'd be really wise to retire right now," Snedden told The AM Show.
"I think he's done a wonderful job with his career, but as soon as you start getting hit, the risk of ongoing brain problems really escalates.
"He's done really well so far and he's looked after his money, so he's well set up - he's an intelligent young kid.
"He has the capability of going on and doing a second career somewhere. He's got two young kids now."
This article was first published on nzherald.co.nz and is reproduced here with permission.