Jay-Z gets inducted to the Rock & Roll Hall of Fame with the help of his daughter Blue Ivy
Publish Date

Monday, 22 November 2021, 1:08PM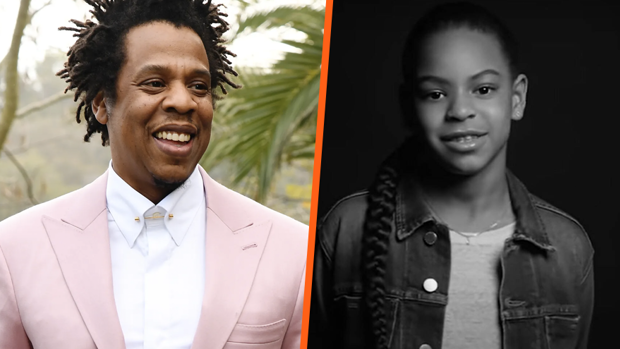 There's no denying that Jay-Z deserves to be in the conversation amongst the worlds best musicians. Now, it can finally happen. 
Early this morning the 23-time Grammy award winner was inducted into the illustrious group with the help of his closest friends and family, including his 9-year old daughter, Blue Ivy. 
Blue Ivy appears at the end of the induction clip, following Beyoncé and more than 30 other celebs, with each person reciting a Jay-Z lyric.
"Congrats S. Carter, ghost writer. You paid the right price, so we just make your hits tighter," Blue Ivy said, reciting an altered and censored version of her dad's 1998 track "Ride or Die," before bursting out laughing.
The celebs featuring in the video include some of the biggest names in entertainment, including Beyonce, Idris Elba, Ed Sheeran, Rihanna, Kevin Hart, P-Diddy, Usher and PLENTY more. 
Check out the tribute video above!
Catch up with Sol3 Mio on Flava Breakfast each weekday morning from 6am for all the laughs, songs, and roastings. Here they are discussing some celeb fashion trends, from Ne-Yo's fedora to the iconic SBW haircut!