Jason Derulo reportedly rips off Auckland artist in latest track
Publish Date

Wednesday, 13 May 2020, 9:22PM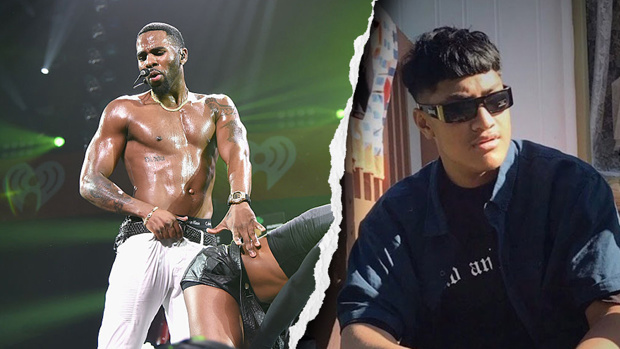 All you tok-tok fans will recognise this song straight away!  Laxed (Siren Beat), has become one of the most popular songs on the app, danced to by millions across the world and made right here in Aotearoa by 17 year old, Joshua Nanai. 
It's even caught the eye of American pop-star, Jason Derulo, whose been accused of stealing it for his latest single. 
Nanai's popular track became the song of choice for the TikTok Culture Challenge, receiving 8 million views on Youtube and over 5 million streams on Spotify.
Derulo recently teased a remix titled "Savage Love" on both his Instagram and TikTok pages, which features the Laxed track. 
Nanai's fans flooded the 30 year old singers social media, expressing their disappointment that Derulo had not mentioned the original artist of the song. 
One TikTokker commented, "Please give credit to our boy @jawsh_685. He works hard to make music for our island to listen to so please give him credit". Another said "To all my SAMOANS and POLYNESIANS. STAND UP. This is our beat going around, @jawsh_685 u the man". 
Derulo responded to this by tagging Nanai in his Instagram comments saying, "@jawsh_685 killed this beat".
Jawsh_685's Laxed (Siren Beat) - Video / YouTube
However Nanai's loyal fans feel a tag on instagram isn't good enough and have continued to flood Derulo's social media. 
It's unclear whether Nanai has given permission for the beat to be used,but his loyal fans feel a tag on Instagram isn't good enough and continue to flood Derulo's social media.
Derulo's Savage Love Remix track - Video / YouTube