It turns out that you're making cheese toasties wrong!
Publish Date

Friday, 20 July 2018, 4:10PM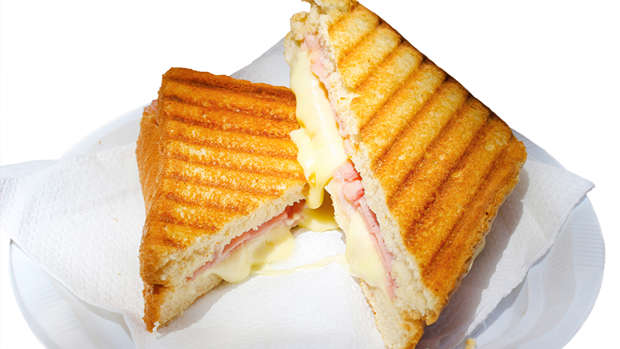 We all love a good cheese toastie. We might even branch out, adding a pinch of bacon, tomato, ham or pineapple (yes? no?). 
However it looks like there's a way we could be making our toasties a whole lot yummier and crunchier.
Turns out, MAYO FIXES ALL.
But it might not be in the way you think!
According to Australian food writer Tristan Lutze, the trick is in using mayonnaise instead of butter on the outside of the bread!
"Once the outside of your bread hits the heat of the sandwich press, a thin layer of mayo will transform into a perfectly even coating of oil that toasts any bread - be it soft white, hearty ciabatta or luxurious brioche - to crispy perfection," Lutz told news.com.au.
"While butter splits into oil and solids, the latter of which burns quickly against the hotplate, mayonnaise is perfectly emulsified, meaning no more blackened patches. And whole egg mayonnaise - the kind you buy in a jar - has the same ratio of salt, so you won't be sacrificing any flavour."
UM, GENIUS.