Here's what's really in your Frozen Coke
Publish Date

Sunday, 14 January 2018, 12:50PM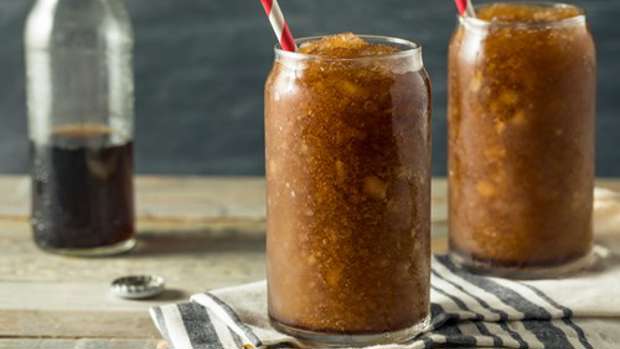 It is SO DAMN HOT in NZ RN. Like, literally melting.
And one of the only things that actually helps us get through is a good ol' Frozen Coke. Or slushie. Or whatever you wanna call them.
But it turns out, they are really quite bad for our health and contain A LOT of sugar.
Health agencies in Australia have started a huge marketing campaign, warning people to think before they drink.
LiveLighter and Rethink Sugary Drink, an alliance of 18 health agencies in Australia, have teamed up to launch the 'Don't Be Sucked In' campaign, warning that some large-size frozen drinks contain as much as 20.4 teaspoons of sugar!
TWENTY TEASPOONS. Just imagine yourself opening up a bag of sugar, and scooping TWENTY SCOOPS into your mouth. 
That's a lot.
Other research has also shown that the 'Sprite' version of a McDonald's Frozen Sprite, contains up to THIRTY TEASPOONS of sugar! 
As part of the Australian campaign, one billboard graphically depicts a person sipping on a large cup of bulging, toxic fat.

"These cheap frozen drinks might seem refreshing on a hot day, but we want people to realise they could easily be sucking down an entire week's worth of sugar in a single sitting," the Australian Cancer Council's Craig Sinclair said on Thursday.
So ah, next time you grab one of those $1 Frozen Coke's from Macca's, maybe just think before you drink.