Here is what's being added to Netflix in November!
Publish Date

Monday, 4 November 2019, 2:47PM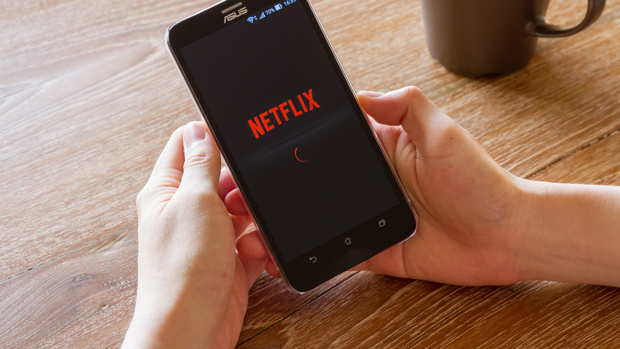 Netflix has just dropped all the new binge-worthy titles they are adding to their library this November!
November 1
American Son
Atypical: Season 3
Body of Lies
Christmas Break-In
Drive
Eat Pray Love
Fire in Paradise
Hache
Hello Ninja
Holiday in the Wild
My Little Pony Friendship Is Magic: Best Gift Ever
The King
The Last Samurai
The Man Without Gravity
The Quick and the Dead
True: Grabbleapple Harvest
Tucker: The Man and His Dream
Santa Girl
See No Evil, Hear No Evil
Queer Eye: We're in Japan!
Vendetta
We Are the Wave
November 2
Father Figures
From Dusk Till Dawn: Season 3
November 3
The Hero
November 4
The Devil Next Door
Pacific Rim: Uprising

November 5
The End of the F***ing World: Season 2 
Tune in for Love
Seth Meyers: Lobby Baby
She-Ra and the Princesses of Power: Season 4
November 6
Greenleaf: Season 4
SCAMS
November 8

Busted!: Season
Greatest Events of WWII in HD Colour
Green Eggs and Ham
Let It Snow
Meet the Blacks
Paradise Beach
November 9

Fifty Shades Freed
Little Things: Season 3
November 10
Patriot Act with Hasan Minhaj: Volume 5
November 11

Blockers
November 12

Harvey Girls Forever!: Season 3
Jeff Garlin: Our Man In Chicago
Mars: Season 2
Yummy Mummies: Season 2
November 13
Maradona in Mexico
November 14
Fadily Camara: La Plus Drôle de Tes Copines
The Stranded
November 15
Avlu: Part 2
Earthquake Bird
GO!: The Unforgettable Party
House Arrest
I'm with the Band: Nasty Cherry
Joe Versus the Volcano
Jonah Hex
Klaus
Llama Llama: Season 2
No Escape
The Club
The Toys That Made Us: Season 3
Seven
Surf's Up: Wave Mania
November 17
The Crown: Season 3
November 18

Side Effects
November 19
Iliza: Unveiled
No hay tiempo para la verguenza
November 20
Z Nation: Season 5
November 21
Mortel
The Knight Before Christmas
November 22
Dino Girl Gauko               
Dolly Parton's Heartstrings
High Seas: Season 2
Mon frère
Nailed It! Holiday!: Season 2
Narcoworld: Dope Stories
Nobody's Looking
The Dragon Prince: Season 3
Trolls: The Beat Goes On!: Season 8
Secret in Their Eyes
Singapore Social

November 23
Phantom Thread
November 24
Final Space: Season 2
November 26
Mike Birbiglia: The New One
True: Winter Wishes
Super Monsters Save Christmas
Zona Rosa
November 27

Broken
The Irishman
November 28
John Crist: I Ain't Prayin For That
Holiday Rush
Lugar de Mulher
Merry Happy Whatever
Mytho
November 29
Atlantics 
Chip and Potato: Season 2
Vikings: Season 5: Vol. 2
November 30
I Lost My Body
The Movies That Made Us
Sugar Rush Christmas
Coming in November
Levius