Fighter Joanna Jedrzejczyk's insane before and after photos from UFC bout
Publish Date

Monday, 9 March 2020, 6:22PM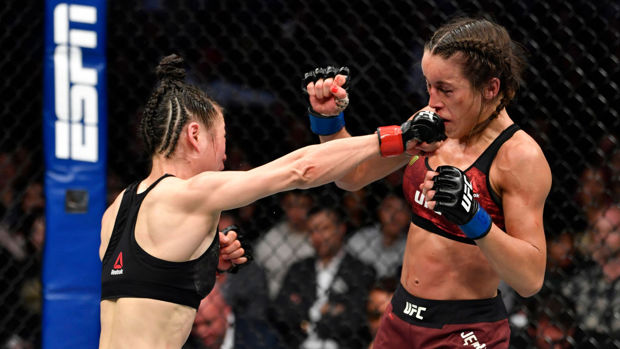 UFC 248 has delivered one of the most brutal fights in history of UFC with the fight between Polish fighter Joanna Jedrzejczyk and champion Weili Zhang from China. 
Photos have gone viral on social media following the fight, showing the brutal force of Zhang's punches on Jedrzejczyk. 
While Zhang didn't avoid damage, it was nowhere near the extent of Jedrzejczyk.
Commentator Joe Rogan said was "the best fight I've called in women's UFC history".
Much of the swelling on Jedrzejczyk's forehead was caused by a haematoma which got much worse throughout the rest of the fight.