Ezekiel Raui receives the Queen's Young Leader's Award at Buckingham Palace
Publish Date

Wednesday, 4 July 2018, 9:13AM
There's only a handful of Kiwis who can say they've met the Queen - even fewer who have met Prince Harry and Meghan Markle, the Duke and Duchess of Sussex.
But as of last night, Ezekiel Raui, 20, of Te Rarawa, can put his hand up on both counts.
Raui, originally from Taheke in the Hokianga, was honoured alongside fellow New Zealander Alexia Hilbertidou, with a Queen's Young Leaders Award at Buckingham Palace.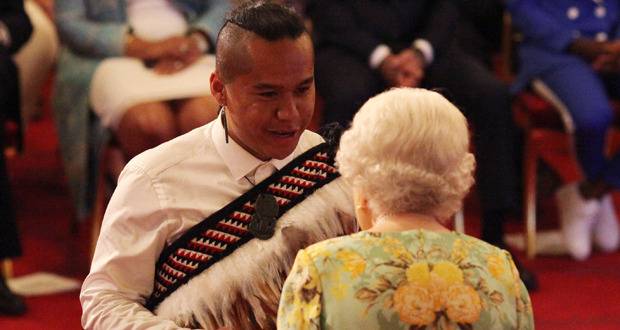 Currently studying business at Massey University in Auckland, Raui was awarded for his work in encouraging Māori men to take up leadership positions and to talk more openly about mental health issues.
READ MORE:
Speaking to the Herald from London, Raui says while the Palace was "breathtaking" his private audience with the Duke and Duchess was "phenomenal and more importantly, energizing."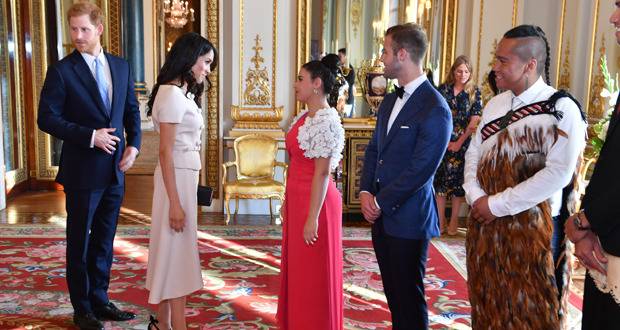 He described the pair as "motivating in their own way" and said they came across as "very genuine, down to earth and engaging."
The Duke admired Raui's korowai or Māori cloak, calling it his "pick for outfit of the ceremony".
The Queen also enquired about Raui's cloak as she awarded him his medal. He explained to her that it is traditional Māori attire, his belongs to his family "and is a reminder that no matter how far from home I am they will always be there to support me."
The Duke and Duchess shared that they are excited for their trip to New Zealand later in the year, telling Raui they are "really keen on focusing on fostering Pacific communities while trying to take in the sights as they go."
READ MORE:
The Duchess also asked Raui about his key take away from the experience so far. He responded by recalling a quote from Secretary General Patricia Scotland, "that our role as Queen's Young Leaders was to put the "wealth back in Commonwealth".
The awards for Raui and Hilbertidou are two of 60 from a group of Commonwealth youth. As well as their medals, they will take part in a year-long University of Cambridge leadership course, mentoring, pay a visit to 10 Downing St and train with the BBC and Facebook in the UK.
Raui is currently National Youth Ambassador and Youth Development Director for the Key to Life Charitable Trust and a Hawea Vercoe Alumni and Youth Board member of the MOKO Foundation.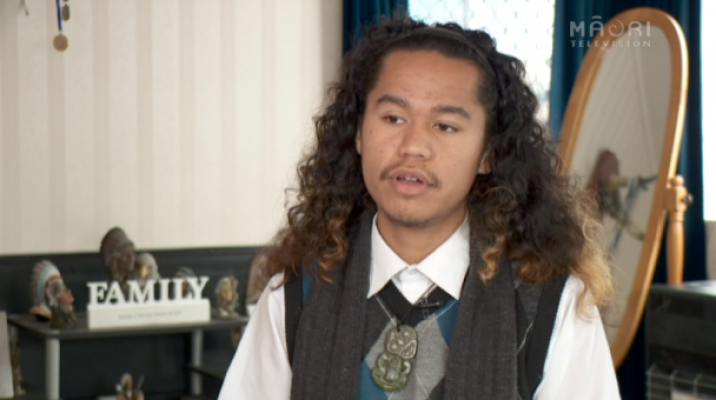 From his kitchen table back in 2013, Raui created Tu Kotahi, a peer-support programme led by youth after comedian and mental health campaigner Mike King spoke at Raui's high school, Taipa Area School, following a cluster of suicides in 2012. The government has since committed to funding the programme in a pilot form.
In 2015, Raui took part in the first White House United National Indian Tribal Youth (UNITY) conference, where he met President Barack Obama.
This article was first published on nzherald.co.nz and is reproduced here with permission.