Eminem opens restaurant called 'Mom's Spaghetti' and even serves fans at the opening
Publish Date

Friday, 1 October 2021, 2:50PM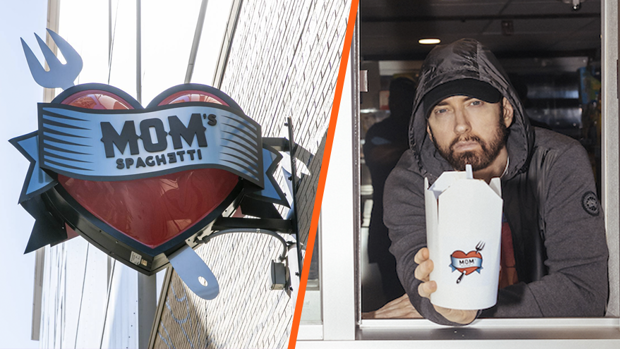 Finish the lyrics... "Knees week arms are heavy, there's vomit on his sweater already ____ _________"
This is a real stroke of genius from Eminem! The Detroit rapper has opened up a restaurant in the town he grew up in and called it Mom's Spaghetti, after the famous line in his song "Lose Yourself". 
To mark the opening earlier this week, the 48-year-old rap star spent several minutes serving fans from the hatch of the restaurant. 
 Paul Rosenburg, Eminem's manager, said: "We've had a lot of fun putting this project together with the folks at Union Joints, and the response from fans has been overwhelmingly positive."
The rapper has previously been testing the waters with pop-up versions of the spaghetti shop, which now has a permanent base in his home city.
This restaurant definitely gonna make millions for sure!
The Sol3 Mio boys are always up to something on Flava Breakfast. Make sure you tune in from 6-9am each weekday morning to join in on the yarns.