Cole Sprouse reveals gossip on KJ Apa!
Publish Date

Tuesday, 2 April 2019, 6:15PM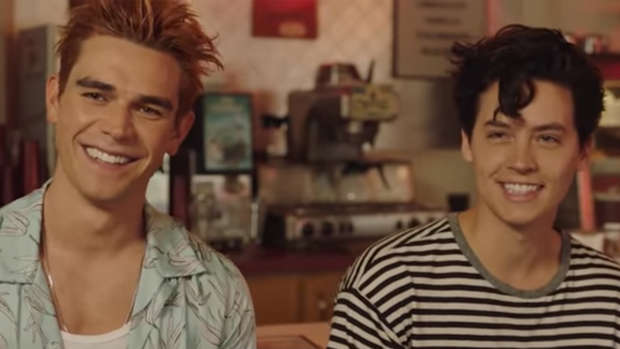 Riverdale star Cole Sprouse has dished the dirt on his co-star and BFF, Kiwi actor KJ Apa.
Cole Sprouse appeared on Kiwi radio station ZM and was asked whether there was any "dirt" on KJ that they "could use against him" next time they see him.
And Sprouse barely even hesitated.
"Oh man, yes! Firstly you guys should do yourself the service and YouTube "young KJ Apa". There are some videos - and I won't tell you which ones exactly, because you are going to have an absolute fit when you find them - but there are videos where he is in a little baby talent show doing his thing musically."
READ MORE: Riverdale's Cole Sprouse and KJ Apa party it up in Aotearoa!
"He also - I don't know if you guys know this - but he used to be a busker in the city that he lived in and grew up in. He used to put himself on the street corners and play guitar for money which is amazing to me," continued Sprouse.
We've found that exact video of KJ busking in what appears to be Auckland's CBD. Take a look!
Yeeeah KJ!