Coca-Cola makes awkward mistake and the reactions are GOLD!
Publish Date

Monday, 15 October 2018, 6:57PM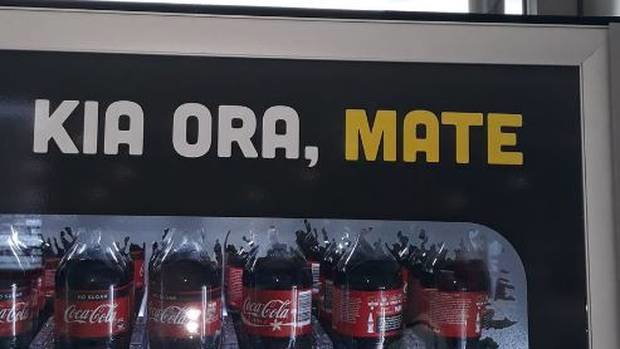 It's both an unfortunate mistake and a cautionary tale on the dangers of mixing languages.
A Coke vending machine with the words "Kia Ora, Mate" is doing the rounds on Twitter, with social media users pointing out the dangers of mixing te reo and English.
"Mate" is Māori for "death" which brings a whole new meaning to the sentence - and definitely not the one Coca-Cola intended.
Twitter user @waikatoreo posted the photo on Sunday, saying "Coke got an unexpected result when they mixed Māori and English".
Some Twitter users pointed out it could be an accidental case of "honesty in advertising".
"Obesity is the #1 cause of death in NZ, and Coke are just jumping on the marketing opportunity," someone said. Another Twitter user called it "fair warning".
"The Coca Cola company gains self awareness?" someone else wondered.
The Waikato Reo tweet received nearly 1000 likes in just one day.
This is not the first time a company's marketing message has been lost in translation. A popular example is the Mitsubishi Pajero car not really selling much in Peru. In Spanish, and in particular in slang language in South America, Pajero can be used to refer to he/she "who masturbates often".
Another car related marketing faux-pas involved the Chevrolet Nova trying to enter the market in Mexico, where "no va" literally means "doesn't go".
Coca-Cola has been approached for comment but has not responded.
This article was originally published on nzherald.co.nz and is republished here with permission