Check out Ruby Tui's reaction to Snoop Dogg talking about the Black Ferns' Olympic haka
Publish Date

Friday, 13 August 2021, 4:34AM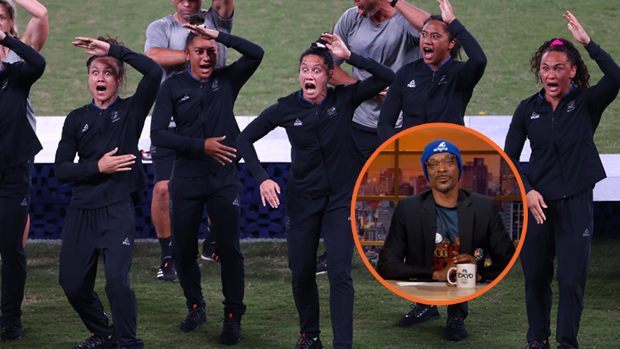 Snoop D-O-double-G has shown some serious love to Aotearoa and the Black Ferns Sevens after their Olympic gold medal in Japan.
Ruby Tui made a clip of her reaction to Snoop's reaction, which has now also gone viral on Twitter.
"I'm not even sorry at how excited I got over Snoop Dogg vibing with our haka," the rugby star wrote on Twitter.
"I will never get over this ... Snoop Dogg watched us."
The clip played on an episode of Olympic Highlights with Kevin Hart and Snoop Dogg. In the clip, Snoop nods along as the New Zealand women's sevens team performs the haka.
"This ritual here is hundreds of thousands of years old," he explains to viewers.
"So it's not nothing they just made up."
Snoop also retells the story about his trip to New Zealand when him and his wife got to experience a haka in person.
"I've been a part of one of those before. I flew to New Zealand for a concert and they greeted me and my wife at the airport, right, so I didn't know what was going on. It was just a bunch of people with masks and tattoos and they just came out and they just stood in front of us and we were like, what's happening?
"It was beautiful once we understood what was going on."
Chur Snoop, we love you too bro!