Celebrity Treasure Island: An actor, singer and radio star join the line-up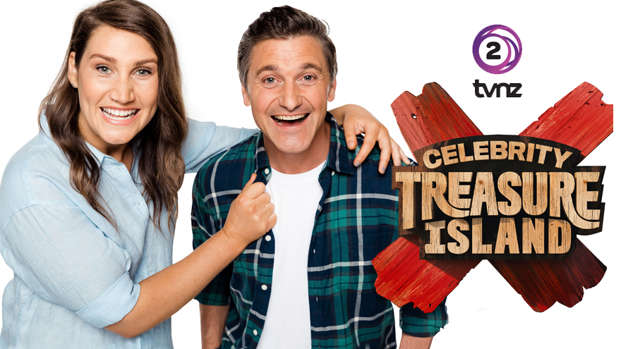 Sam Wallace, Karl Burnett and Moses Mackay were announced as the three new contestants heading to Fiji for Celebrity Treasure Island on The Hits' breakfast show this morning.
Shorty Street icon, Karl expressed his excitement about heading to the island to compete for his chosen charity, St Johns. Sole Mio star, Moses Mackay joined via phone to suss out his new Fiji rival and chat about Dream Chaser - a charity was close to his heart.
In a surprise twist, Sam Wallace shocked his co-hosts but announcing he too was going to the island. After teasing Celebrity Treasure Island hosts, Bree and Matt when they appeared on the radio show earlier in the week, his addition was a special treat for listeners.
Sam Wallace will be competing for Starship Foundation.
The trio join Matty McLean, Lily McManus and Zac Guildford, who were announced yesterday.
Celebrity Treasure Island will be hosted by Matt Chisholm and Bree Tomasel and will premiere on TVNZ 2 this winter.
Further celebrities will be announced on Thursday.
Celebrity Treasure Island is produced by Warner Bros. International Television Production New Zealand.