Cardi B has wardrobe malfunction at Bonnaroo gig
Publish Date

Tuesday, 18 June 2019, 6:55PM
WARNING: THIS ARTICLE CONTAINS SOME IMAGES WHICH ARE NSFW - WE ADVISE CAUTION
It's not the first time she's had trouble with her outfit, but Cardi B has suffered another wardrobe malfunction while performing a gig at the Bonnaroo Music and Arts Festival in Tennessee. 
Cardi had performed just a couple of songs before the audience told her about her wardrobe malfunction - a rip down the seam of her catsuit causing her to show a bit more than she might have wanted to!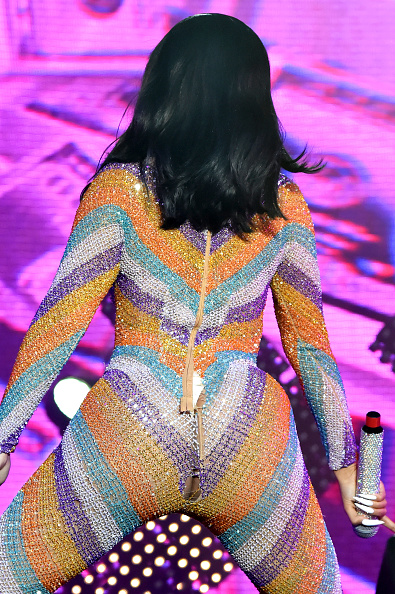 Photo / Getty Images
"I just wanna let y'all know that my outfit rip (sic)," the 26-year-old told the crowd, going on to push through the set for a couple more songs before disappearing off the stage. 
Cardi then returned to the stage, this time wearing a white bathrobe. "We gonna keep it moving, baby," she smiled. "We gonna keep it sexy. I don't know how in this f...ing robe, but we gonna do it!"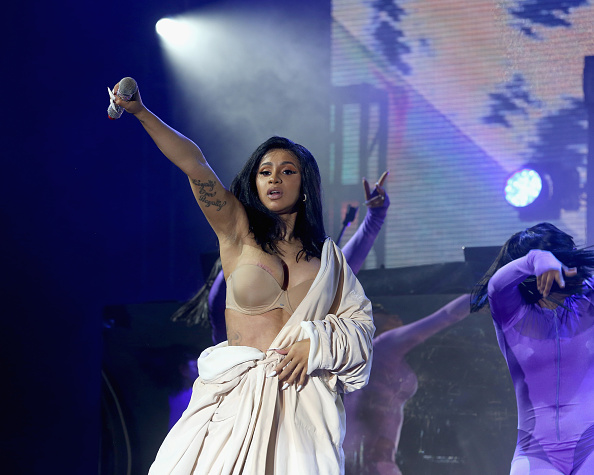 Photo / Getty Images
It's not the first time Cardi has had a wardrobe mishap; last month Cardi defended herself after she reportedly had a 'vagina slip' while on the Billboard Music Awards red carpet.