Publish Date

Friday, 26 July 2019, 12:58PM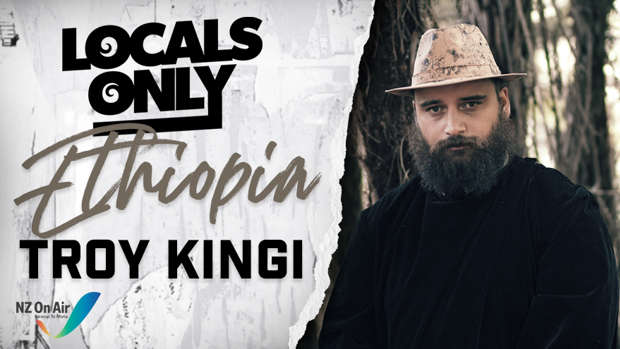 Troy Kingi has just released the video for his third single from the album Holy Colony Burning Acres 'Ethiopia'.
A track that delves into the origin of humanity: we know now that humankind arose out of Africa, and in particular Ethiopia, but yet the racial divide is what it is. Whakapapa suggests that if anyone should feel superior it should actually be the Blackman, but we all know that for anyone to think like that is mindboggling to say the least.
The track also seeks to tie in reggae/roots links to Rastafarianism and Emperor Haile Selassie I. The video was conceptualised and directed by Isaac Bell and produced by Lissandra Leite.
Today, Troy Kingi also announced that will be taking his critically acclaimed, politically conscious, deep roots album Holy Colony Burning Acres to three major cities this September.
Eccles Entertainment presents TROY KINGI Holy Colony Burning Acres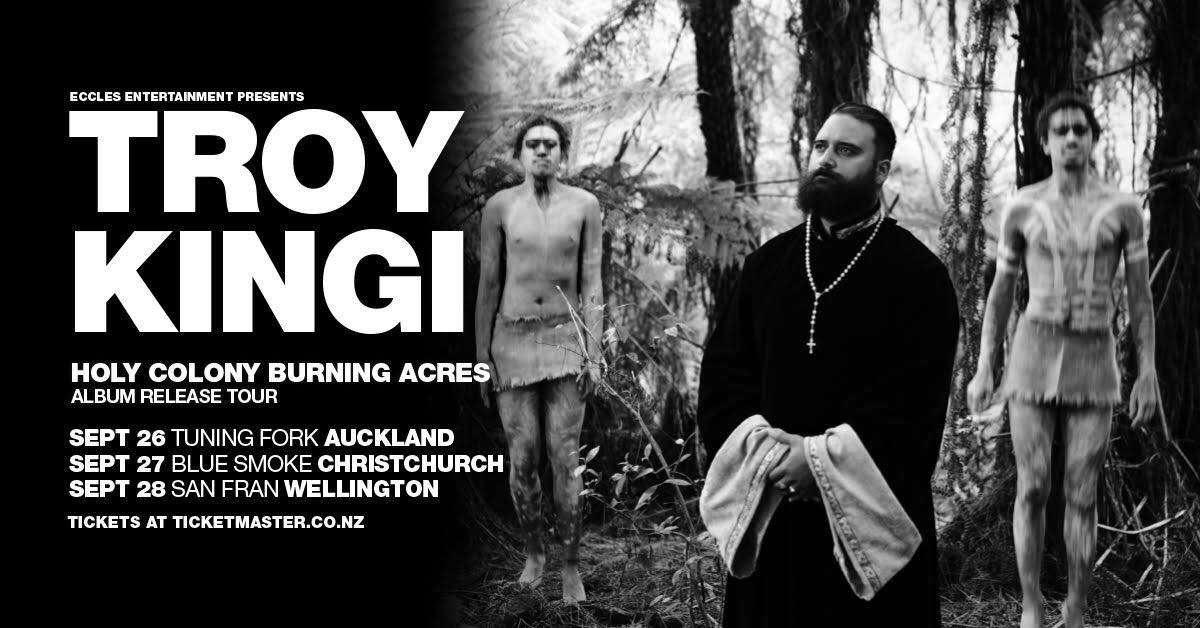 Tickets on-sale 12 pm Wednesday 31 July from Ticketmaster.
Holy Colony Burning Acres is the third instalment of Troy Kingi's aspirational 10|10|10 Series (ten albums in ten genres in ten years).
Featuring a new incarnation of his band the Upperclass, the album delves into the dark corners of worldly Indigenous politics, namely colonisation and its (c)rippling effects on today's social climate.
A stark contrast to the space psychedelia of Kingi's sophomore offering Shake Your Skinny Ass All The Way To Zygertron, Holy Colony Burning Acres is a motivated commentary on Indigeneity wrapped in an electrifyingly 70s-styled deep roots/reggae offering reminiscent of such bands as The Abyssinians, The Upsetters and The Congos.
A hard-hitting exploration of major issues facing Indigenous peoples all around the world through Kingi's distinctive sonic quality, vocal style and poetry, all underscored with empathic Marley-inspired political consciousness.