Publish Date

Tuesday, 28 May 2019, 8:20AM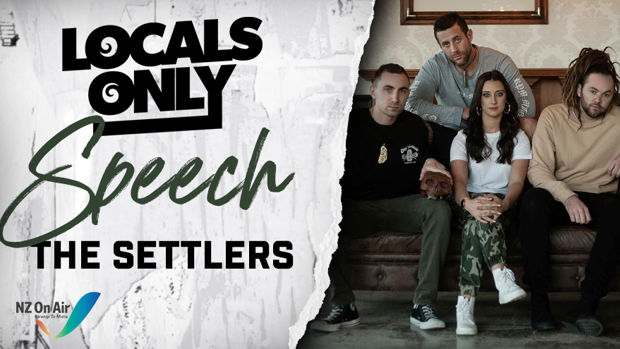 The Settlers, are a thriving hip-hop crew reigning from Lyttleton Harbour in Christchurch.
The Settlers, consist of Anthony Horan and Elias Tyro (lead MC's), Laura Hunter (lead vocals), and Mike Thorpe (DJ). 
The Settlers conscious expression of rap, soulful vocals, & engaging live performances, delivers an uplifting & exciting contribution to the next wave of up and coming New Zealand hip-hop. Their dynamic wordplay and solid content, brings a strong presence of awareness and empathy, while leaving you with memorable hooks, and quality production. 
The Settlers had a successful summer having just played Northern Bass 2019 on New Years eve in Mangawahi, and recently packed out Dux Central in Christchurch for the 'Speech' release party. They continue to have consistent packed out local shows & have played recent support performances for the likes of Homebrew, Bliss & Eso, Swidt, Raiza Biza, Thundamentals, Bailey Wiley, & Tiki Tane.  
The release of 'Speech', followed recent release's 'Steps' EP and 'Due Date' album. The series of work has a continuation of theme – from the idea of birth, to following each step of your journey, from first steps to speech. The journey coincides with The Settlers journey; a group that continues to evolve. 
Follow The Settlers here:
Like them out on Facebook here!