Publish Date

Friday, 15 November 2019, 12:51PM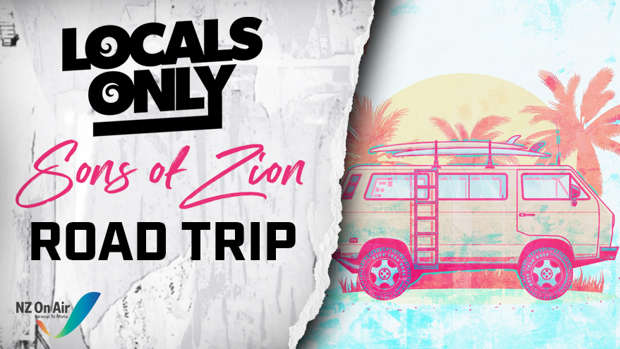 SONS OF ZION are here to serve all your summer needs with their new single 'ROAD TRIP' 
'Road Trip' is a track that will carry us right through the warmer months with all the ingredients for a true Kiwi summer. The new single comes of the back of the success of 'Come Home' which has spent 21 weeks in the airplay chart, peaking at #2 and has over three million streams worldwide.
Last year Sons of Zion released Vantage Point, the band's sophomore album which included a slew of hit singles - 'Leave with Me,' 'Now' and 'Is That Enough (Ft. Aaradhna)' and the hugely successful 'Drift Away.'
'Drift Away' is now certified platinum in New Zealand and was the #1 most played song on New Zealand radio for 11 weeks running, achieving the #1 NZTop20 NZ Single, over 10 million streams and over 1 million video views.
From their humble Kiwi beginnings, to playing shows across the globe and dominating charts, Sons of Zion have amassed over 40 million streams on Spotify, more than 20 million views on YouTube and 100,000-plus followers on social media. 
Their accolades include a NZ Music Award for 'Best Roots Artist' in 2018, NZ on Air Best Music Video Award for Superman and nominations for 'Best Māori Urban Roots Album', 'Best Song by a Maori Artist' and 'Best Song Writer' at the Waiata Maori Music Awards.
For members Rio, Sam, Joel, Matt, Ross, and Caleb, it's a track record that has established them as one the southern hemisphere's most-loved and well-respected bands.   
Sons of Zion's new single 'Road Trip' is available on all streaming platforms NOW!