Ritchie Cattell & Darnell Wilson - Stay On My Body
Publish Date

Tuesday, 23 April 2019, 11:06AM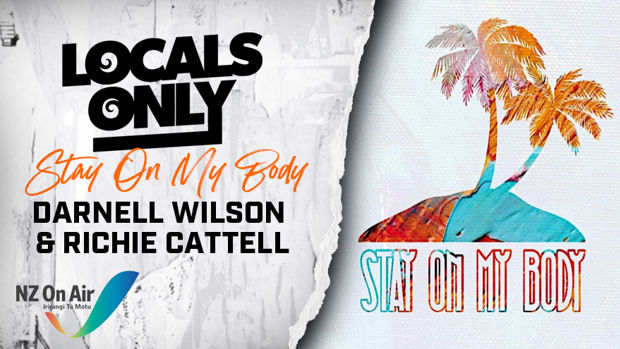 'Stay On My Body' is inspired by the summer season and the ability to ignore other peoples opinions. The song is about being yourself and being confident in yourself, all while having fun. The catchy chorus talks about how your chosen other should stay dancing with you/with you and not try to change themselves or what they're doing because of other peoples opinions.
While each verse takes you on a different journey they all talk about a common experience with a girl and by the time the next chorus comes in, it all moulds together to become the perfect jam for any time of the day.
The song came about by Darnell Wilson & Richie Cattell noticing peoples opinions on what other people are doing, what other people are wearing and how other people are acting over the summer. So taking that into the studio they wanted to tap into the summer vibe while talking about something real and substantial, and from the very first listen to the production, the immediate mood that came to mind was fun.
Leaving an open second verse, Darnell Wilson & Richie Cattell approached Beau Monga who gave the song the final touch it needed. Helping take the song from something expected to something that can potentially become iconic. Combining all of these elements together, 'Stay On My Body' is an anthem for all ages.
This is the debut collaborative single from Darnell Wilson & Richie Cattell as they look to create the new wave together.
https://www.facebook.com/trillmasterflex