WIN CIARA'S NEW ALBUM 'BEAUTY MARKS'
Publish Date

Wednesday, 8 May 2019, 8:46PM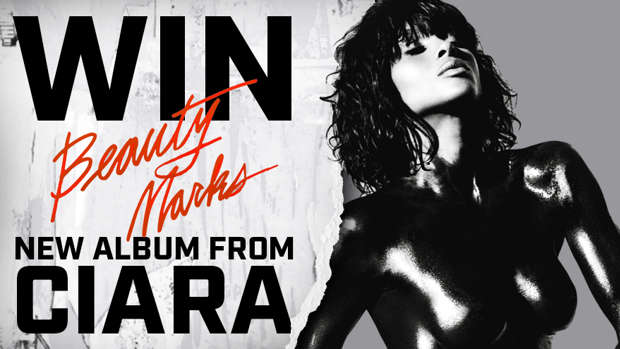 WIN YOUR FREE COPY BY REGISTERING BELOW AND ON-AIR WITH YOUR FAVORITE FLAVA DJ'S
GRAMMY Award-winning global superstar Ciara will make her deepest mark on culture yet…
Today, she shares a brand new single entitled "Thinkin Bout You," written by Ester Dean [Rihanna, Katy Perry] and produced by Space Primates [LunchMoneyLewis, Pitbull]. It heralds the arrival of Ciara's seventh full-length album and first for her own Beauty Marks Entertainment, the aptly titled Beauty Marks is out on May 10th.
Purchase / Stream "Thinkin Bout You" here: https://ciara.ffm.to/thinkinboutyou/
"'Thinkin Bout You' ignites all of the feel good senses from when you first meet someone you really like to when you catch yourself daydreaming about someone you really love," said Ciara. "That enticing mix of curiosity with butterflies is something everyone can relate to."
The official video for "Thinkin Bout You," directed by Hannah Lux Davis [Ariana Grande, Halsey] is forthcoming on Ciara's YouTube Channel here.
Surpassing 2 billion streams of her music catalogue, Ciara continues to make one power move after another in 2019. She formally launched Beauty Marks Entertainment as a boundless platform for her music, media, film, fashion, philanthropy, technology, and entrepreneurial pursuits. At the vanguard of the fast-changing music industry, the company's business model was built on fully supporting the artist. The female-led enterprise places Ciara at the forefront of forward-thinking entertainers taking an entrepreneurial approach to their careers. Along with advancing a new paradigm sure to reshape the industry landscape, BME has already empowered Ciara to reclaim her narrative and realize her vision more completely than ever before. She spoke to Billboard in-depth about her vision.
"We're living in a new world with so many opportunities, and artists are more capable than ever to take control of our careers," says Ciara. "It's up to each and every one of us to manifest our own destiny."
Already, the company has accelerated her independent imprint on the game. She introduced Beauty Marks Entertainment with the 2018 smash "Level Up." Not only did it surpass 160 million YouTube views and 58 million Spotify streams, it clinched #1 on iTunes Top R&B/Soul Songs Chart for several weeks and became the #1 trending video on YouTube while landing in the top 10 on iTunes overall. Not to mention, she performed at the 2018 American Music Awards with Missy Elliott, dropped the now-legendary dance number to the Ellen DeGeneres Show, and achieved the Soul Train Award in the category of "Best Dance Performance." This new chapter started here as "Level Up" encompassed her current mantra and mindset.
Most recently, she has adorned the cover of InStyle's April issue in addition to covering Vogue Arabia, Cosmopolitan, and Wonderland.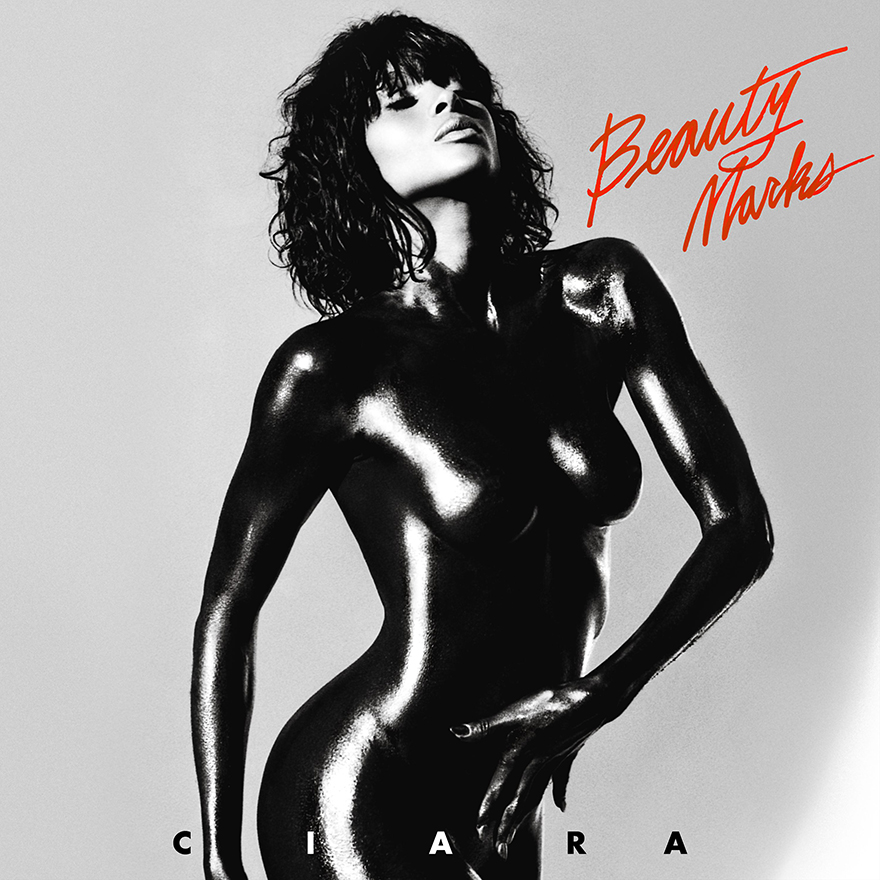 Beauty Marks track listing:
"I Love Myself" feat. Macklemore
"Level Up"
"Set"
"Thinkin Bout You"
"Trust Myself"
"Girl Gang" feat. Kelly Rowland
"Dose"
"Na Na"
"Freak Me" feat. Tekno
"Greatest Love"
"Beauty Marks"