WIN A WORKPLACE SHOUT WITH NUTRIBOOST!
Publish Date

Friday, 8 November 2019, 10:02AM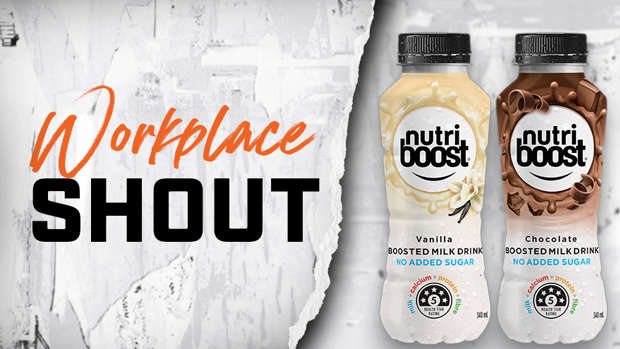 Coca-Cola Oceania has just launched a new milk drink called Nutriboost, its first brand to carry 5 Stars on the Health Star Rating system.
Flava has your chance to be your workplace hero, and win a Nutriboost workplace shout! Keep the Flava Freeride (10am-3pm) locked and loud to hear how you can win.
Boosted with four key nutrients - protein, calcium, fibre and Vitamin D - Nutriboost is the perfect snack to turn to for a tasty morning or mid-afternoon treat – in chocolate or vanilla, with no added sugar.
The Nutriboost range will be available in two flavours, chocolate and vanilla, both with no added sugar. Nutriboost is available in selected retailers across New Zealand and comes in 340ml sized recyclable bottles