Publish Date

Thursday, 2 May 2019, 4:50PM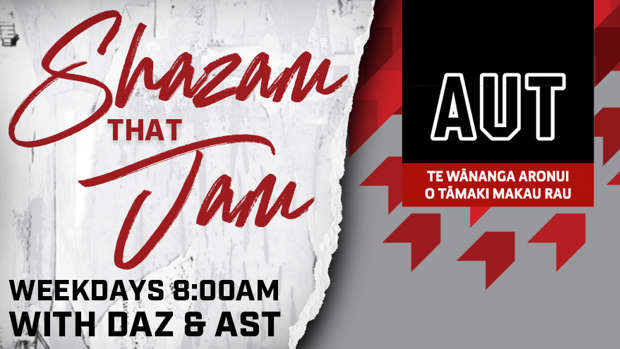 Daz & Ast are giving out cash thanks to Māori Media at AUT!
Call yourself the music master?
Set your alarms and kick off your day by testing your music knowledge and
SHAZAM THAT JAM!
Guess five out five song snippets correctly and score yourself $100 cash – get one wrong, and the money rolls over following day until it jackpots at $500.
Get career ready with Māori Media at AUT.
The Bachelor of Māori Development in Māori Media equips you with the knowledge and skills to make your mark in the New Zealand media and communication industry.
Gain hands-on experience using industry standard equipment and software to create films, apps and e-books
Develop a strong foundation in te reo Māori and tikanga Māori
Complete workplace experience with some of NZ's largest media entities to grow your industry network
You'll study in an innovative and interactive environment that embraces creativity, collaboration and celebrates culture.
Opportunities to join diverse student clubs, sports teams and access support services available are just some of the many highlights of student life at AUT.
Apply to study Māori Media in Semester 2, starting July 2019