ROTORUA: Nominate someone to win a nomination charm bracelet
Publish Date

Monday, 3 December 2018, 8:27PM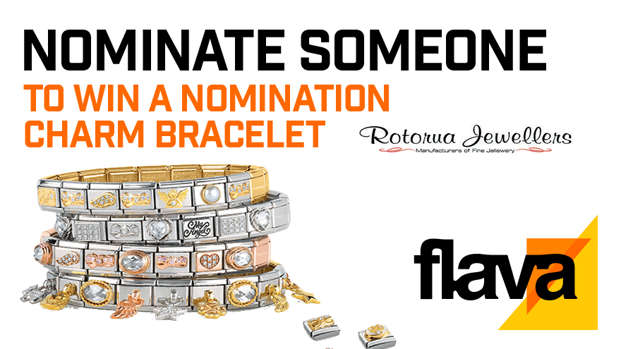 This Christmas Flava has the chance to win with Rotorua Jewellers.
Nominate someone to win a Nomination Charm bracelet
It could be your Mum, your Mrs or even ya Sister. Nominate them now and they could be winning an Italian made nomination charm bracelet just in time for Christmas
When thinking about what you're going to gift this Christmas check out the fine jewellery at Rotorua Jewellers.
Check out Rotorua Jewellers on Facebook here!
Nominate someone now below to win a nomination charm bracelet with Rotorua Jewellers and Flava Rotorua.