Publish Date

Tuesday, 4 February 2020, 9:39AM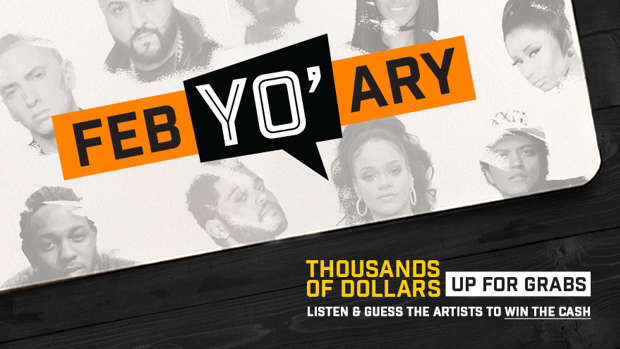 FebYOary is in full effect and Flava is giving you the chance to win cash!
KNOW THE YO! WIN SOME DOUGH! – Simple… or is it?!
 Listen weekdays at 7am, 8am, 4pm and 5pm to play FebYOary.
 We'll drop a 'Yo' from an artist on the Flava playlist – name them and win. We'll keep jackpotting the cash until someone identifies the famous YO!
 ALREADY IDENTIFIED
 ARTIST 1. = J.COLE
ARTIST 2. = THE GAME
ARTIST 3. = PHARRELL WILLIAMS
ARTIST 4. = A$AP FERG