Publish Date

Thursday, 25 April 2019, 9:05AM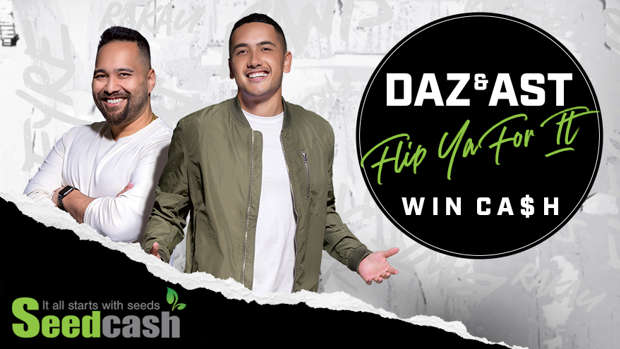 Daz & Ast are paying your bills thanks to Seedcash!
Got an outstanding credit card, power or internet bill?
Seen something online shopping you want but can't have?
We could be picking up the tab! But there's a catch…
FLIP YA FOR IT!
A simple toss of the coin to determine your fate, call it and we'll pay your bill – or don't call it and we flick you $100 cash regardless. You can't lose!
REGISTER BELOW – Tell us how much money you need and the bill or item that needs paying for.
Daz & Ast with somehelp from Seedcash will do the rest!
Seed cash a little help that makes you smile!

SeedCash is company that prides itself on offering quick, flexible and smart cash loans of up to $5,000 on the same day. 
Do you have a Bad Credit? No worries! SeedCash mainly look at your current ability to repay rather than your bad days.
No stress, No fuss, No hidden fees, and No tricky fine print.
Money could be yours in 30 minutes upon loan approval. (T&Cs and Lending Criteria Apply)
At SeedCash we are all about helping you tackle all those financial hurdles that stops you from achieving your goals.
REGISTER HERE AND THEN LISTEN WEEKDAY MORNINGS 6AM - 9AM WITH DAZ & AST ON THE WAKE-UP CALL
WE COULD BE CALLING YOU TO FLIP YA FOR IT THANKS TO SEEDCASH!
Check out the SeedCash website here!
Follow SeedCash on Instagram here!