Flava presents Juicy Fest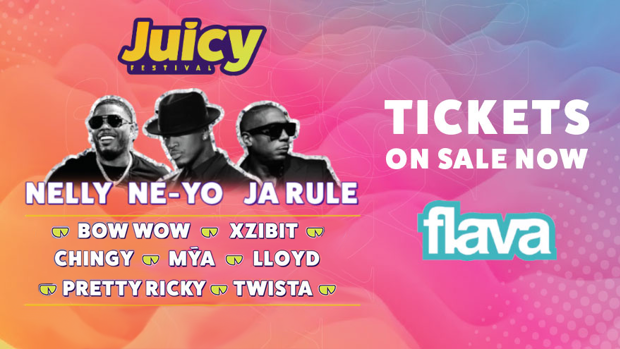 Flava presents Juicy Fest!
A brand new festival, bringing the heat this summer, with all the hottest HipHop and R&B artists from the 90s and 2000s!
Hitting 5 cities across New Zealand including Napier 5th Jan, Tauranga 6th Jan, Palmerston North 7th Jan, Auckland 8th Jan and Whangarei on the 11th Jan. 
Featuring:
Nelly,
Ne-yo,
Ja Rule,
Bow Wow,
Xzibit,
Chingy,
Pretty Ricky,
Mya,
Lloyd,
& Twista.

Keep Flava locked 24/7 for your chance to win tickets!
Tickets on sale NOW from juicyfest.co