We're SO excited for what KFC's releasing ahead of Christmas!
Publish Date

Monday, 17 December 2018, 5:29PM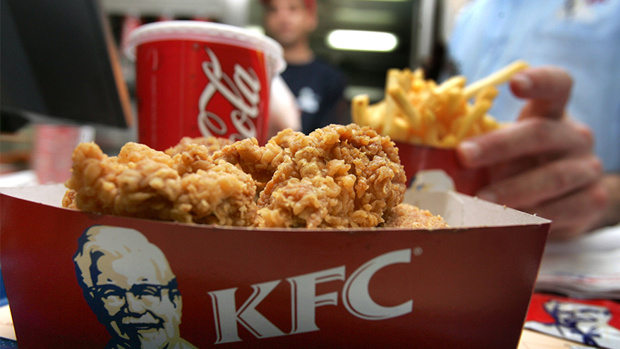 KFC has released the best thing all year, coming out with fire logs that smell like its chicken.
The fast food company's newest product is called the KFC 11 Herbs & Spices Firelog and costs for US$18.99 (NZ$27.66). 
KFC didn't hold back when introducing their new product either, saying that it is "Imbued with the unmistakable, mouth-watering aroma of Colonel Sanders' secret recipe, the KFC 11 Herbs & Spices Firelog finally puts to rest the age-old dilemma, "How can I make this fire a hundred bajillion times better?"'.
The firelogs have already sold out, and people on social media have spoken out with one user saying "please restock" and another saying "Sold out.. KFC. So good you will eat your fingers." FACTS! 
READ MORE: KFC is selling Mac and Cheese with fried chicken
According to the item description, the KFC logs are made with 100 percent recycled materials and can burn up to three hours. They also give some great advice, including saying that they recommend not to put your face directly into the fire in an attempt to smell fried chicken.
Sadly the product isn't available in New Zealand yet, having only been introduced in the United States and Canada, but we hope it'll make it's way here very soon! 
Who's keen to get involved?!