WATCH: Crack up Cronulla Sharks p**stake video goes VIRAL!
Publish Date

Thursday, 6 September 2018, 3:07PM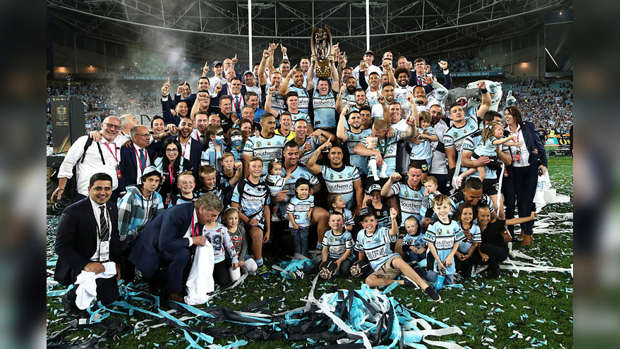 If you're a fan of the 'baby shark' song which is going around the world and love NRL, you HAVE to check out this video which is going viral on Reddit. 
Read More:
It features the Cronulla Sharks promo video for FOX Sports in Australia, dubbed with kids animal song, "Baby Shark". Some key players get extra special recognition for their service to the Sharks, especially the older "Grandpa Sharks"! 
The Cronulla Sharks take on the top seed Sydney Roosters this weekend, as the first games of the NRL Final Series kick off.