This cover of Stan Walker's Whakamoemiti will give you the shivers!
Publish Date

Tuesday, 28 May 2019, 5:44PM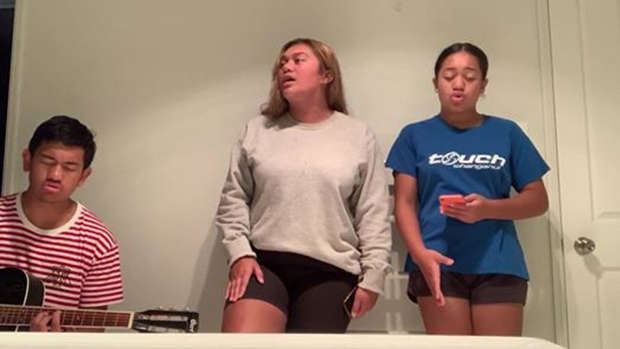 A video of three young voices has blown up online of the trio singing a cover of Stan Walker's track Whakamoemiti. 
The video, which features some pretty breath taking singing was posted back in April and has had almost 90,000 views. It has now also been posted on the Facebook talent page, 'Aotearoa's Most Talented' and had a further nearly 20,000 views after being posted a couple of day ago. 
According to a post on Chaeli-Tequila Manuel's page, where the video was originally posted, the trio performed the waiata cover in dedication to the fallen soldiers that sacrificed their lives for us today. 
The post has had a huge amount of positive feedback, with many people stunned at the amazing voices.
One person said: "oh my goodness, its your harmonies that got me listening to your voices more you made this waiata sound like it was so on point. i loved every minute of it and to all our fallen soldiers i'm sure this waiata has been heard from up there.", while another person said: "Wow this gave my whole body shivers.... this is beautiful".
Ka pai whānau, amazing singing!