The top secret instructions to make KFC have been revealed!
Publish Date

Monday, 25 March 2019, 8:48PM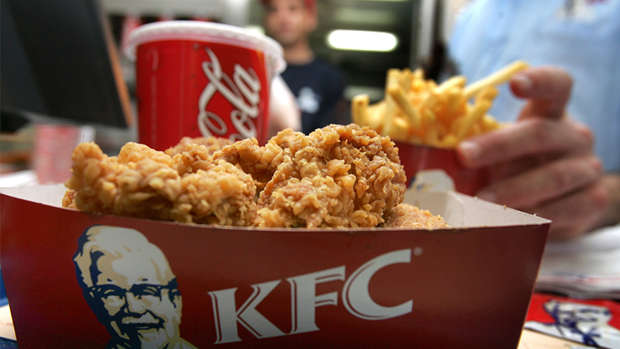 Colonel Sanders has finally decided to share his fried chicken recipe with fans, and share with a few extra lucky ones exactly how they can make it at home.
According to The Sun, KFC is running cooking workshops for 3000 special guests in the UK who won a prize to discover the secrets for cooking the world's most iconic fried chicken.
Sadly, fans won't be learning the mystery mix of 11 herbs and spices, but they will be taught the step-by-step process of making their juicy burgers and signature bits of chicken.
Excess
As the pieces are removed, shake off the extra coating and then tap the bits together.
Stop the meat touching by simply knocking your thumbs.
The bits of thigh and wing are now ready to go on the oven tray, but the drumsticks need a second coating so the skin can become super crisp.
Hold the bottom of the drumstick and twist it to the top so extra air can be released.
READ MORE: We're SO excited for what KFC's releasing ahead of Christmas!
Fry it up
The process takes 20 minutes, with 15 for frying and five for draining excess oil.
No deep fat fryer, no worries. Just heat up a lot of oil in a large saucepan to mimic the effect.
Then, you'll have legitimate KFC fried chicken cooked from the comforts of your own home.
This article was originally published at nzherald.co.nz and is republished here with permission.