The security guard that stole the show at Eminem's concert
Publish Date

Sunday, 3 March 2019, 6:00PM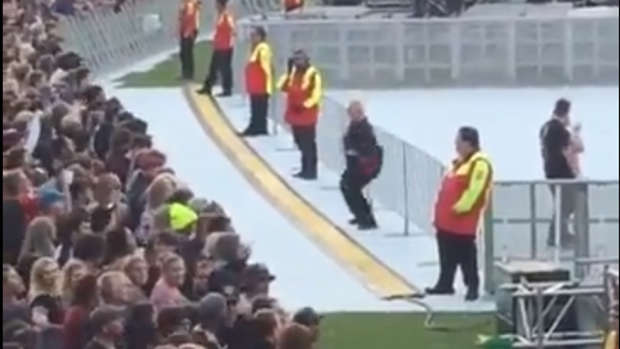 Eminem proved himself a rap god at his concert in Wellington last night, but it was a lone security guard who became the unlikely highlight of the gig.
As more than 46,000 Eminem fans packed into Westpac Stadium on Saturday, they were kept entertained by music and - thanks to one of the stadium's security personnel - some dancing.
READ MORE: Photo of Justin Bieber's security guard has all the ladies frothing!
While all other security guards stook stoic and still along the barrier line, one got into the swing of things dancing for their life to "Lil Jon" and the "East Side Boyz' Get Low".
Luckily for us, one snap-happy Twitter user, Ernest Cunningham, caught the whole thing on video:
The reaction on social media following the post was hilarious, with the public loving the guard's moves. 
Get it!! So good!