The Internet is savagely roasting New Zealand and we admit it's hilarious
Publish Date

Sunday, 23 April 2017, 1:54PM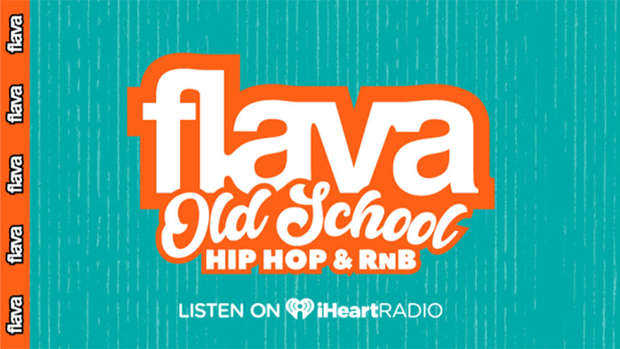 Is this what you think of us world!!! All this time we thought you loved us but we guess the jokes on us!
At the same time, because we're kiwis we'll just laugh it off in the kick back way we do and see the funny side of what can only be your feedback about us. In case you haven't seen it online yet, the Internet is currently roasting us kiwis and everything we love about our beautiful country and they're as funny as you think they would be.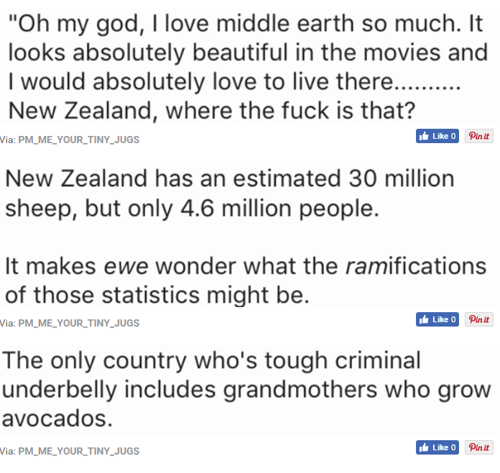 Photo / FAIL Blog
Oh don't worry, they get worse!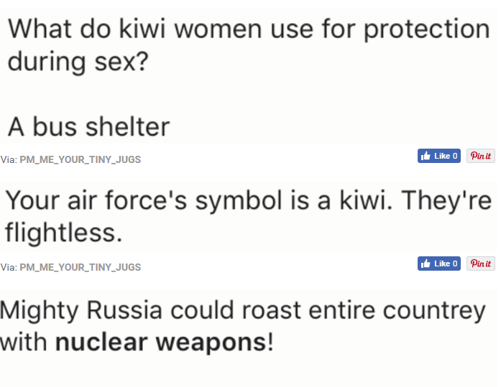 Photo / FAIL Blog
Plus to top it off, we were then compared to Fiji, as if the shade bullets that hit us weren't enough, there was more to come!
Anyways, if you need us, we'll just be crying quietly in the corner with all of OUR SHEEP AND HOBBITS!