The internet is cracking up with Kiwi contestant's response on Family Feud!
Publish Date

Wednesday, 17 January 2018, 2:23PM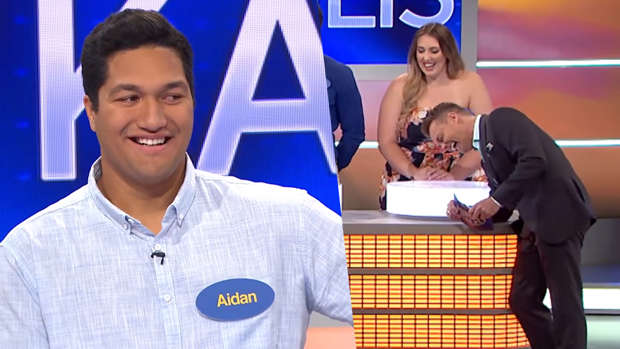 There are some things in life that you wish that you never admitted to anyone. As for young Aiden Edwards I'm sure he wishes he could he could hide under a rock for a couple of years.
Aiden Edwards stared on the TV show Family Feud Australia alongside his beautiful partner last Thursday and hoooooley moley there was some craaaack up moments!
Poorol' Aiden probably wishes he never agreed to be on the show after a video has gone viral on Facebook about his one rule about sleeping. He MUST close the door... and why we ask? Well... according to Aiden the monsters will get him. They'll come in and grab him.
Ahhhhhh?? Monsters?? Are you taking the p*ss! That's not even the funniest part. He then said after watching The Conjuring he slept with the smurfs on.
Well we know who wears the pants in the relationship, don't we!