Russell Crowe calls for NZ and Australia to merge?!
Publish Date

Monday, 1 October 2018, 4:22PM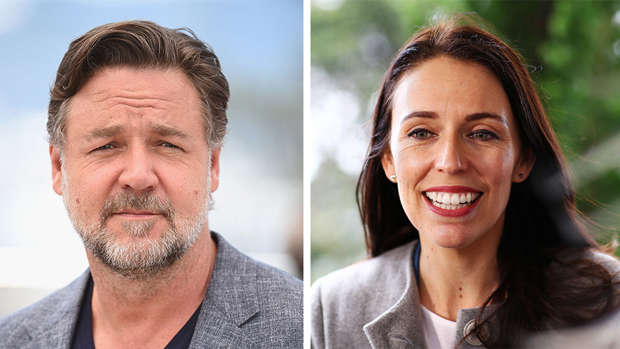 Kiwi-born, part Australian actor Russell Crowe has surprised many on social media with his praise of our prime minister and saying that New Zealand and Australia should merge into one country so that Jacinda Ardern can lead both.
Russell Crowe responded to a cheeky tweet made by Australian journalist Jonathan Green, who as a typical Aussie tried to claim Jacinda Ardern as the "Prime Minister of Australia" in honour of the "pavlova/Russell Crowe tradition".
Crowe agreed, saying Ms Ardern is "awesome".
READ MORE: Jacinda Ardern's favourite movies have been revealed!
READ MORE: Jacinda Ardern's bodyguard is causing quite a stir as the hot and bearded protector!
"Is it time to make Australia and New Zealand into one country with Jacinda Ardern as PM?
"Not trying to be controversial... just practical."
The tweets come after Jacinda Ardern spent a week in New York showing off our country and where she spoke at the United Nations General Assembly and appeared on US TV shows to promote New Zealand.
She also made headlines around the world for bringing her daughter Neve to New York with her, stating she is "both a mother and Prime Minister".
We agree, Russell! She is pretty awesome and now even the Aussies are trying to claim her - but let's keep Aotearoa to ourselves!