RIP Pasifika Hip Hop Pioneer Ganxsta Ridd of Boo-Yaa T.R.I.B.E Who Has Passed Away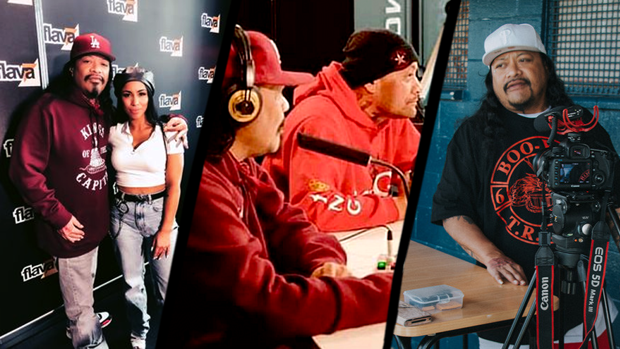 Rest in love to Ganxsta Ridd of Boo-Yaa T.R.I.B.E, who passed away in Los Angeles at the age of 52 from coronavirus. The death of the first-ever Pasifika MC and Samoan-American Hip Hop legend was confirmed on December 5th by friend and fellow rapper Ice-T. 
Flava extends our heartfelt condolences to the Boo-Yaa T.R.I.B.E, the Polynesian community, the whole Devoux Aiga, and his fans. 
Ganxsta Ridd paved the way for Polynesian Hip Hop artists, working with the likes of Eminem, Cypress Hill's B-Real and Faith No More. 
The Boo-Yaa T.R.I.B.E consisted of seven members including lead rapper Paul "Gangxsta Ridd" Devoux along with his brothers Gawtti, Monsta O, E.K.A., Murder One, Kobra and Godfather (RIP). The brothers were of Samoan Heritage, growing up as Pastors Kids who got their musical start in church. 
The "Boo-Yaa" in their name represented the sound of a shotgun being discharged, while the "T.R.I.B.E" stands for "Too Rough International Boo-Yaa Empire."
The Rock's longtime stuntman Tanoai Reed also shared his grief, writing on Instagram, "Sending my deepest condolences to the whole Devoux Aiga and my BooYaa Tribe brothers. Rest easy my uso @ganxstaridd. Thank you for setting the stage for future generations of Pacific Island artists, and thank you for keeping me banging hard in the gym and getting me hyped before every football game. See you when we get there."
In 2016, Dawn Raid Entertainment's Brotha D and Andy Murnane's hosted Boo-Yaa T.R.I.B.E when they were in New Zealand to perform at Raggamuffin. Before he went back to the US, Ganxsta Ridd visited the Flava Studio for one of his very last interviews with Athena. 
Earlier this year, Ganxsta Ridd visited New Zealand on his way home from Australia, hitting up Brotha D's 50th birthday celebration. See the photos below.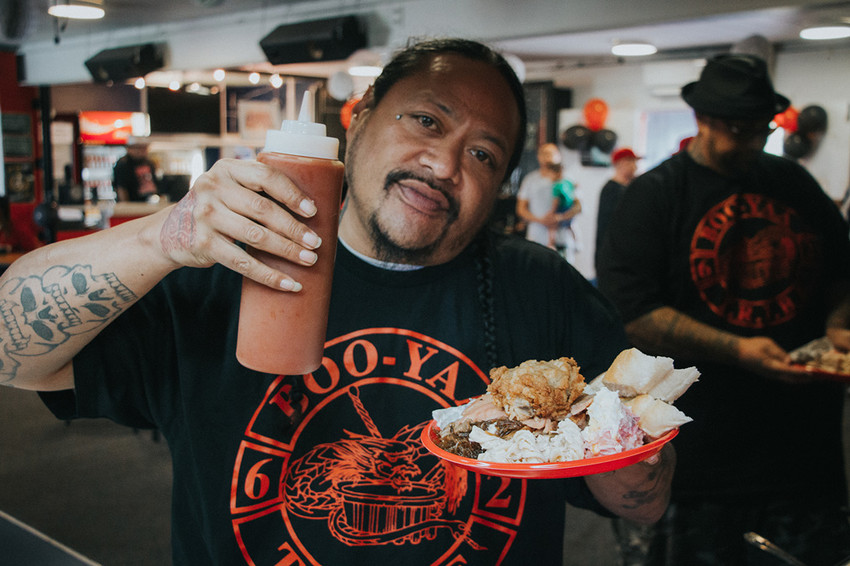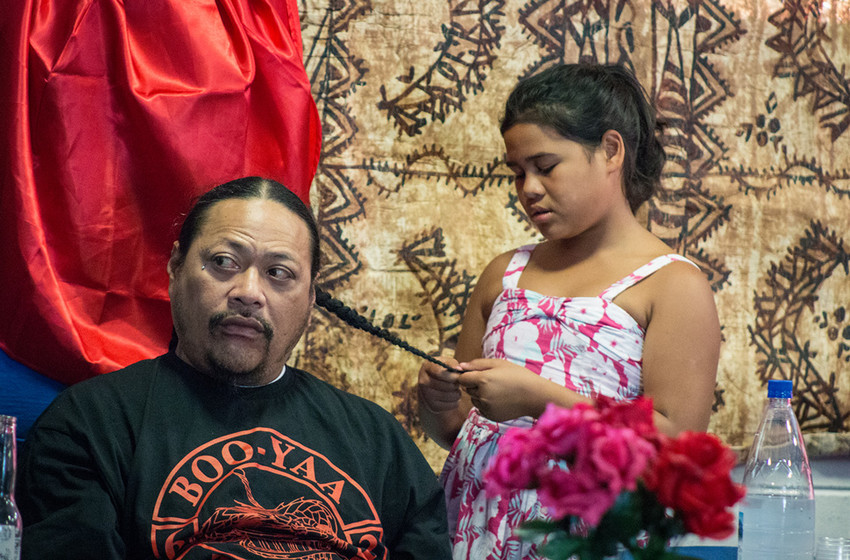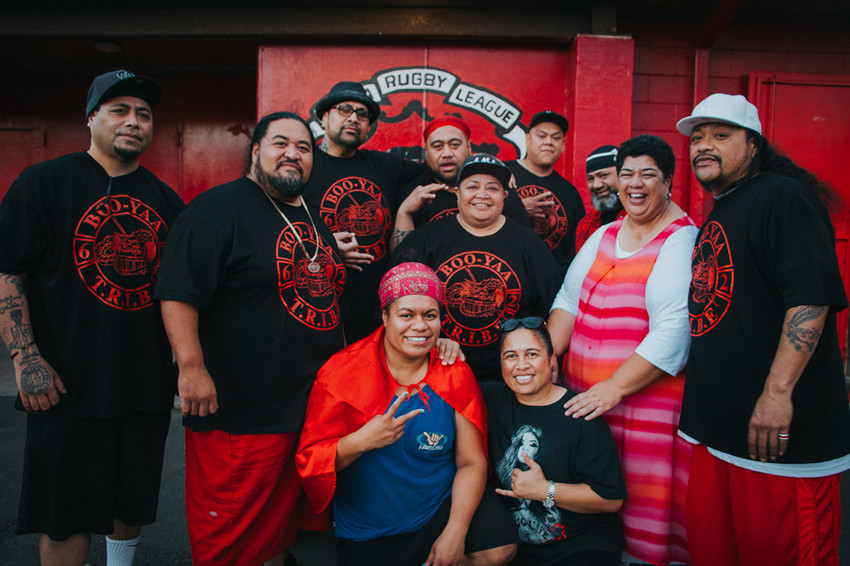 Tributes to the legend have started pouring in online from fellow hip hop artists, the Polynesian community, and fans from around the world.