Playmates recreate their cover shoots 20 years on
Publish Date

Friday, 16 June 2017, 4:07PM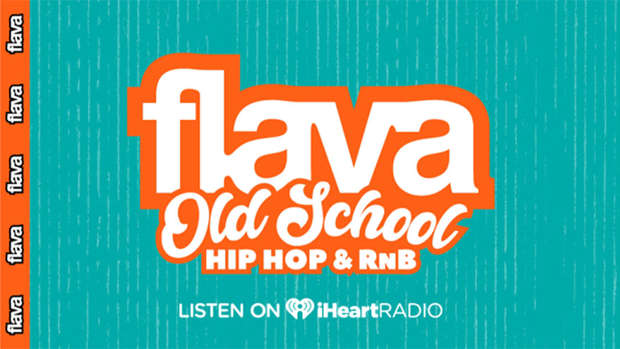 layboy founder Hugh Hefner believes that once you're a Playmate, you're always a Playmate, and keeping with that idea, the magazine invited seven former cover stars to recreate their iconic shoots.
Although the women featured in the photo series are in their 40s, 50s, and even 60s, their before and after covers look nearly identical when shared side-by-side.  
At 60, Candace Collins (December Playmate 1979) felt honored to pose in a pink bodysuit that plunges past her naval to recreate her February 1979 cover.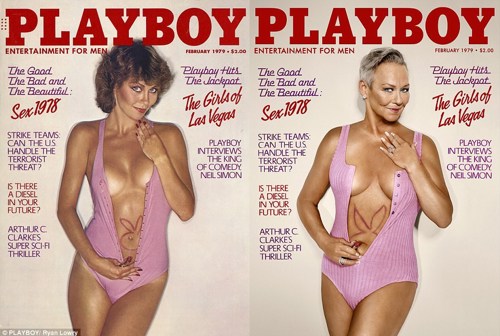 Both images see the model showing off her svelte figure, and 38 years later, not much has changed. 
The images are a celebration of beauty at all ages, but she admitted she was 'floored' when she opened an email asking her to participate in the project.
'You could've knocked me over with a bunny tail!' she wrote in a blog post. 
'I was thrilled and then terrified and then determined - determined to make this shoot something I would be proud of and also, in a way, let the world know that women of a certain age still have a lot of fight and spirit left in them long after their '20s disappear.'
Candace praised Hefner's 25-year-old son Cooper, Playboy Enterprises' chief creative officer, for catering to both loyal fans and the magazine's next generation of readers with the photo series.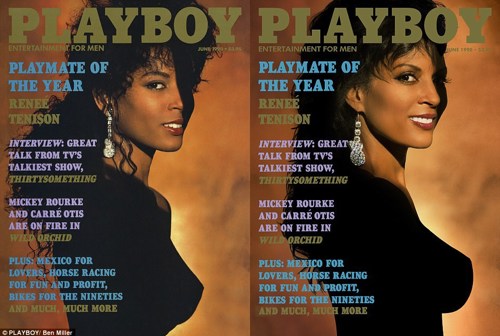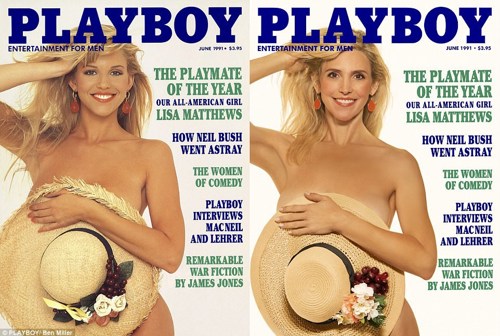 According to the model, the shoot took place in Chicago at Hannah Dunsirn Studio, and the first thing photographer Ryan Lowry said to her was: 'Boy, I really think you're brave to do this.'
'I wasn't sure whether to laugh or cry.' she admitted. 
Candace's February 1979 cover sees her wearing her wearing a navalgrazing pink bodysuit that exposes the Playboy Bunny logo that is drawn on her stomach with lipstick.
Makeup artist Stella Mikhail drew the logo on her stomach this time around, and Candace was impressed by her and the stylists' ability to duplicate her look and wardrobe almost perfectly. 
Candace, who appeared on a total of eight U.S. and international Playboy covers, recalled being a Bunny at the Chicago Playboy Club, where did 'a lot of promo shoots'. 
Daily Mail