Outrage over 'Māori Tears' beer
Publish Date

Wednesday, 10 October 2018, 9:48AM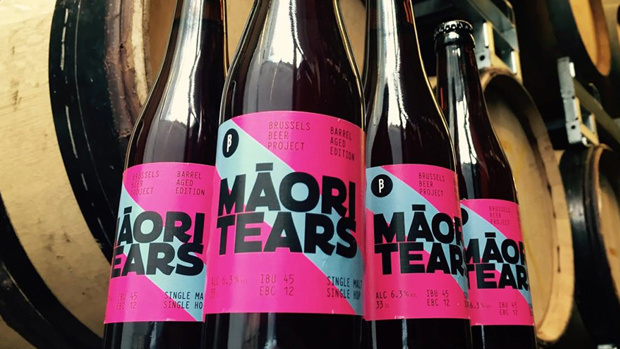 There's been an outcry of criticism over the name of a beer by a Belgian Brewery. 
The beer called Māori Tears, claims to "encapsulate those tears to capture their sacred nature". We're not completely sure what that means, but a spokesperson for the Brewery said that it was used to highlight the subtlety of the pale ale brewed with New-Zealand hops aged in barrels.
The Brewery has been forced to apologise over the name saying that they were sorry to "those who felt offended with our Māori Tears beer".
"It was brewed one-time in 2015 in 800 bottles. There was no intention to offend the Māori culture, on the contrary. We are sad to have provoked such feelings," it said.
People have spoken out on social media about their opinions on the beer.
READ MORE: The Internet reacts to Moana Halloween costume being called "racist"
Māori rights advocate Karaitiana Taiuru said yesterday that the beer would breach the sacredness rule in New Zealand if applying for a trademark.
"What are Māori tears? Does it symbolise that the brewer takes pride in thinking of Māori who are crying or perhaps stereotyping that Māori are sad and drink to be happy?"
He said although the company spelt the word Māori orthographically correct, they should have sought advice on the name.
Auckland University of Technology Professor Pare Keiha said whether the term Māori Tears is considered tapu is a matter of opinion.
Labour MP Tamati Coffey said he felt the name was chosen "in poor taste".
"It is not a beer I will be reaching for anytime soon."
This article was first published on nzherald.co.nz and is republished here with permission.