Netflix is losing some of our fav movies and series!
Publish Date

Friday, 23 February 2018, 1:40PM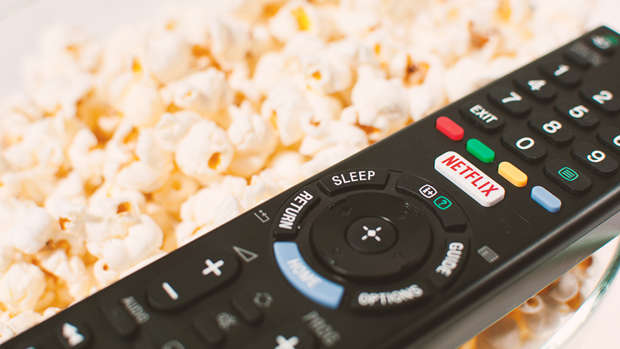 Ya'll need to reprioritize what you're doing this weekend because Netflix is going to lose some of your all time fav movies!
Here's a complete list of the movies we'll need to part with in March. 
Leaving 1/3
Anastasia
Baby's Day Out
Eyewitness
FernGully: The Last Rainforest
First Response
Forget and Forgive
A Gang Story
Hitch
Jaws
Jaws 2
Jaws 3
Jaws: The Revenge
Less Than Zero
Memento
Slums of Beverly Hills
The Chase
The Craft
The Panic in Needle Park
Trigger Point
Two Wrongs
xXx
Leaving 4/3
Chloe
Safe Haven
Leaving 6/3
The Finest Hours
Leaving 8/3
Victoria
Leaving 11/3
Believe
Glitch
Leaving 12/3
Standby
Disney's The Santa Clause
Disney's The Santa Clause 2
Disney's The Santa Clause 3: The Escape Clause
Leaving 13/3
Breakout Kings: Season 1
City of God: 10 Years Later
London Has Fallen
The Killing: Seasons 1-2
Leaving 14/3
Archer: Seasons 1-7
Leaving 19/3
V/H/S: Viral
Leaving 20/3
Zootopia
Leaving 22/3
Steve Jobs: One Last Thing
Leaving 24/3
Voltron 84: Season 1
Who Framed Roger Rabbit
Leaving 26/3
The Life Aquatic With Steve Zissou
Leaving 29/3
The Gates: Season 1
Leaving 30/3
Life in Pieces: Season 1
Leaving 31/3
Awake: Season 1
Bordertown: Season 1
Breakout Kings: Season 2
Brickleberry: Seasons 1-3
Cooper Barrett's Guide to Surviving Life: Season 1
Friends with Benefits: Season 1
In Like Flint
Lights Out: Season 1
Rosewood: Season 1
Salem: Seasons 2-3
Small Shots: Season 1
The Awakening
The Carmichael Show: Seasons 1-2
The Chicago Code: Season 1
The Crazy Ones: Season 1
The Finder: Season 1
The Good Son
Traffic Light: Season 1
Damn, that's a lot of Netflix we're loosing!