Kiwi boy is making hundreds of dollars a week playing Fortnite
Publish Date

Friday, 15 June 2018, 4:33PM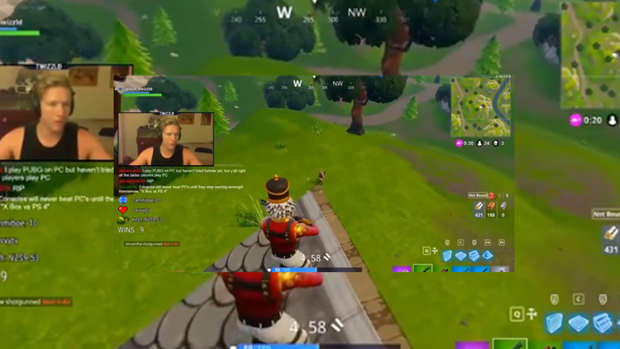 From nine-to-five in the bank to full-time Fortnite – meet the New Zealander making the most out of the latest craze sweeping the gaming world.
Fortnite Battle Royal is a global video game where you fight 99 other people on an island to the death.
Upper Hutt's Sam Pearson, 22, currently holds the title as not only New Zealand's best solo player, but the best in Oceania.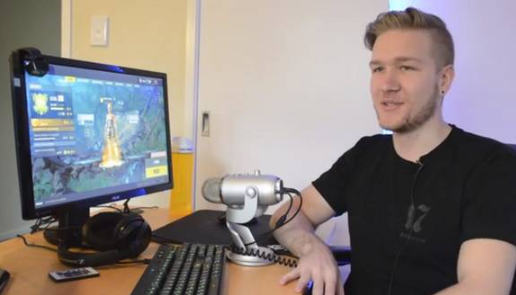 He first started playing the game in October and now gets paid up to $400 a week to live-stream his gaming around the world.
"I was not very good, I rarely got any wins. But very quickly I learnt the game and then it started to roll.
"When you first start, getting a win is amazing. It will get you hooked to the game like nothing else," he said.
Pearson's played for 293 hours, killed 16,159 people, played in 2358 matches and won 837 of those - an achievement made possible by sugar-free Red Bull he said.
"[The numbers] they do put me in the number one position if you look at the leaderboards, but I don't like to look at it like that, because I have a huge respect for the other players," he said.
Last month he decided to hang-up his hat at BNZ when he realised he could financially support himself by having enough viewers across the globe paying to watch him play.
"I identified the fact that if I did commit to it and decided to put in eight to six hours a day I could see really good growth [in viewers].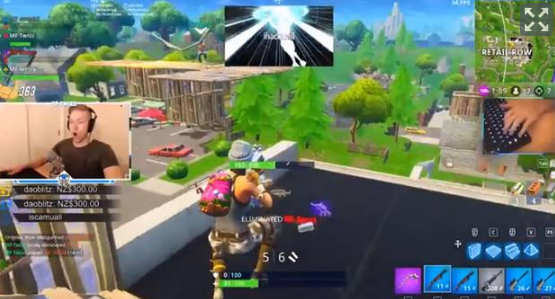 A large portion of his pay comes from people 'tipping' him while they watch him play live online.
"One of my subscribers donated $300 in one go...I'm like I can't believe you've just done that...but it's that kind of support that makes this possible.
"I think my average is around 80 viewers at any given time watching.
"Your heart really starts to race, you know there's a lot of people watching and you know they want you to come through with the win. It's a lot of exciting energy," he said.
"The first weekend I went full-time I celebrated by doing a 24 hour stream. It was not easy. Afterwards I absolutely crashed. I slept for about 18 hours," he said.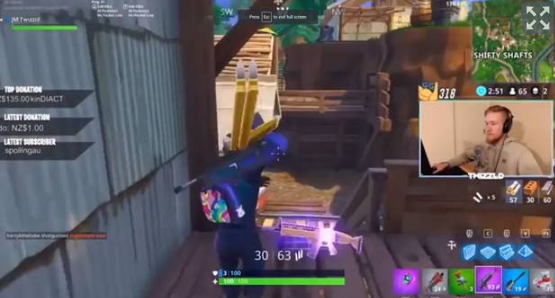 His mum and girlfriend, who he met on Fortnite, were both really supportive of his career switch.
"Been really good to have her [mum], it's been awesome having her really on board. It's been really good for my confidence.
"She says as a long as you're paying the bills you're good," he said.
And paying the bills is something Pearson expects Fortnite to help him do for a long time yet.
"I'm sure retirement villages will be full of gamers, I will make sure mine has a streaming set up," he said.
-NZ Herald