Kehlani loves us so much she's coming back to New Zealand AGAIN!
Publish Date

Monday, 22 January 2018, 11:36AM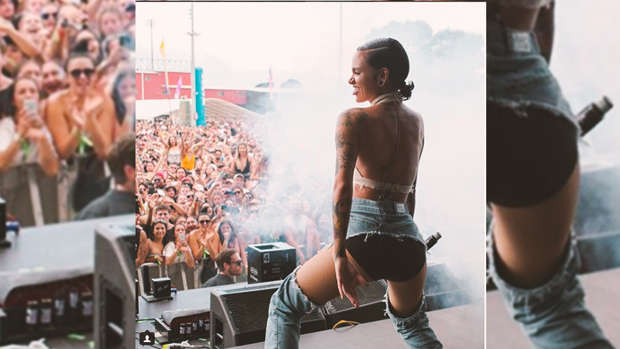 She just can't stay away! Kehlani was only recently in New Zealand when she performed at Bay Dreams after she got added to the line up late in the piece. As always she was definitely NOT a disappointment. She wowed the crowd with her amazing performance.
Now... she's back again and opening for Halsey on Thursday 19th April. Girlllll, I think many people agree that maybe Halsey should be opening for you. Although we aren't complaining, we're just stoked that you're coming back again!
She posted to her Instagram last year expressing her love for New Zealand and our Māori culture after getting her beautiful Tā Moko tattooed, you can check it here.
After rocking one of the most iconic Māori hairstyles of the 2000's (photo's here) at her concert it may seem that with 3 visits to New Zealand in less than a year Kehlani is a little obsessed with us, but we're just as obsessed with her!!
Guess it's time to ask the boss for some overtime so we can get tickets!