Issac Luke slammed online after adorable hi-five moment on Saturday
Publish Date

Monday, 11 June 2018, 12:23PM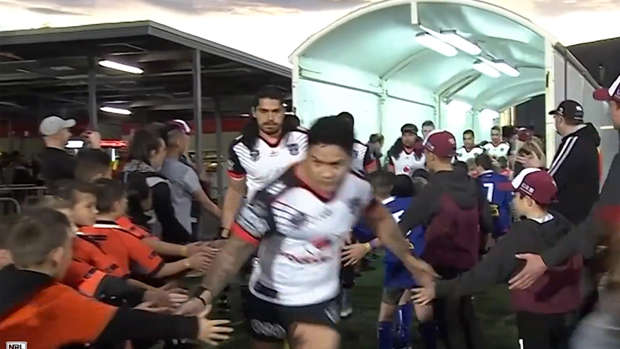 Warriors player Issac Luke has hit back at one league fan who criticised the hooker's kind gesture to a young fan during halftime of the Warriors' win against the Manly Sea Eagles.
Running out the tunnel to return to the field, Luke put his hands out to high five excited young league fans who formed a guard of honour for the Warriors.
However, the hooker accidentally missed out one young boy, so he turned around and ran back to give the fan a personal high five before running back out on to the field.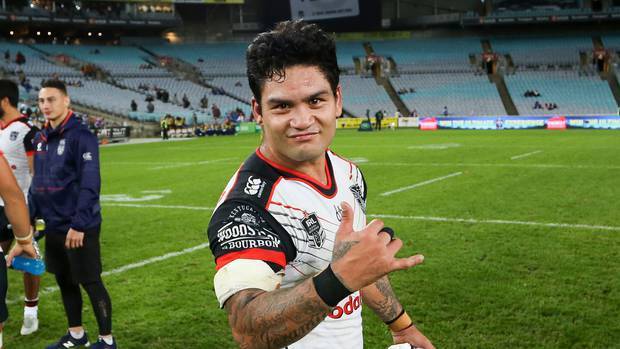 While many fans took to social media to praise Luke for his kind gesture, one fan decided to take a pot shot at the 31-year-old saying the hooker's gesture didn't mean anything and criticised his fitness levels at the Warriors.
"Doesn't mean much to him... Don't get defensive. That kid probably means as much to you as your fitness levels did in year one at the Warriors," the disgruntled fan wrote.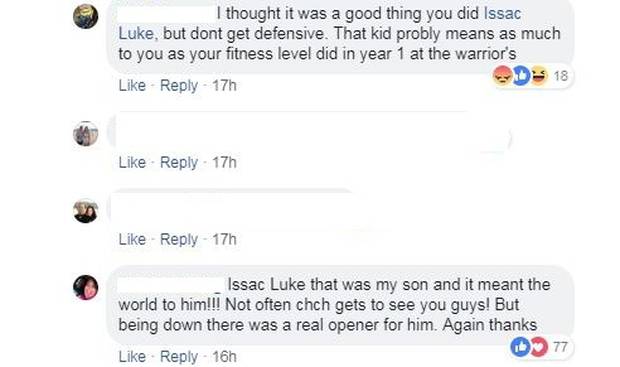 The comment grabbed the attention of Luke who responded, defending his gesture and taking aim at the disgruntled fan.
"It means something to me bro. Why wouldn't it?
"I'm not getting defensive I'm telling you how it is. At all games, I make sure I try and touch all kids' hands. Like you said might mean heaps to him but it does to us players.
"You would know if you got the chance. I'm sorry what do you do???"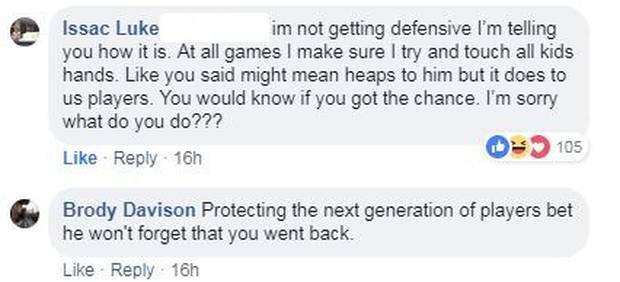 But the disgruntled man's potshots didn't end there after he replied to Luke, saying he didn't think the hooker has earned his Warriors salary.
"I'm a finance broker. I get a percentage of my income on performance. The kind of contract that the Warriors wish they had put you on for the last few years," he wrote.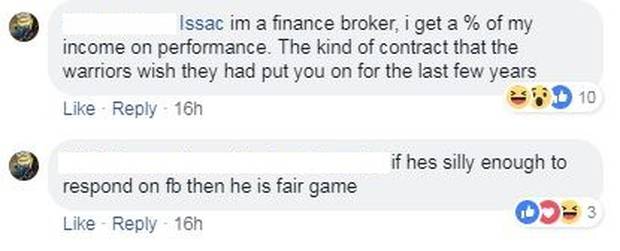 Following the war of words, hundreds of fans jumped to Luke's defence and praised the Warriors star for his humbleness and thoughtfulness towards the next generation of players.
"Haha that was my son and my team I coach and he was so stoked about it. Shot Bully you're the man bro," one person wrote.
Another said: "How awesome is Issac Luke. Doesn't let the young fella down. Bet that kid felt on top of the world."
"Just shows the true class of the man. He is back playing better than ever but more importantly, it looks like he is having a lot of fun."
One joked saying the "first rule of high fives: you don't leave anyone hanging!"
Despite being a fan favourite, Luke's future with the Warriors is up in the air with this season expected to be his last in Auckland.
Although the former Kiwis hooker has been one of the club's best in 2018 - a major part of their unexpected revival - the Herald on Sunday understands it's unlikely he will be at Mt Smart next season.
There could still be a change in circumstances that see Luke remain in Auckland beyond 2018 but that prospect is at long odds.
The primary issue is the salary cap and the lack of space the club have to work with. Unlike other clubs, who seem to have a bottomless pit, aided by third party payments, the Warriors have to work within strict confines.
Shaun Johnson's new deal was worth more than $1 million a year, and Roger Tuivasa-Sheck signed an upgraded contract in March. Tohu Harris was lured from Melbourne, with the club trumping a large Storm offer, Adam Blair and Blake Green command significant salaries and Gerard Beale and Peta Hiku are Kiwi internationals.
It means there is a reasonable disparity between what the club forked out to prise Luke from the Rabbitohs and what they are able to offer now.
At times, Luke seems ageless, but at 31, the Taranaki product also needs to make his next contract count.
He may not want to leave the Warriors, especially given the team's progress, but might feel he has little choice.
This article was first published on nzherald.co.nz and is reproduced here with permission.