How Chrissy Teigen was tricked into attending her own baby shower
Publish Date

Monday, 30 April 2018, 2:53PM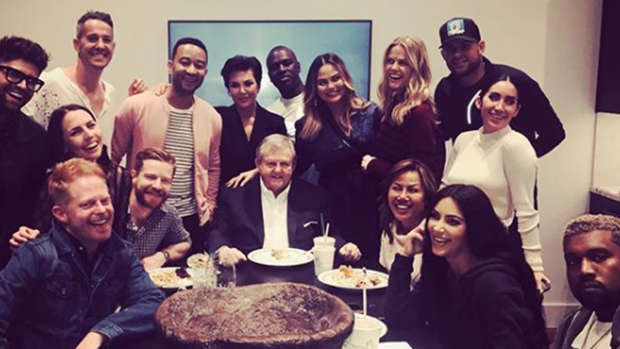 The 31-year-old model has admitted she's never been one to celebrate the impending arrival of her babies because she feels really "uncomfortable" opening presents in front of people, but she was over the moon that her close friends organised a "mellow night" for her ahead of the birth of her baby boy next month. 
Taking to her Instagram account, she uploaded a photograph of her friends around a table and captioned it: "I am crazy super anti baby showers for myself. 
"Opening gifts in front of people makes me want to die. Receiving gifts makes me very uncomfortable because i feel blessed to the max already and I really hate writing thank you cards with my poor penmanship. 
"But people I love trick me with dinner invites and they happen. Thank you to all friends on both coasts, for knowing me exactly. A mellow night of dinner. Cake. And love. That is all I could want for a perfect night. (sic)"
Chrissy then gave a personal shout out to Kris Jenner for hosting the party at her home and for buying her "every carrot cake" in the city, as well as Jen Atkin for persuading her to leave the house without ruining the surprise.
She added: "thank you insanely generous @krisjenner for opening up your home and getting me every carrot cake in the city and @jenatkinhair for knowing exactly how to lure me out of my home and exactly how to make me happy. ALL LOVE! (sic)"
Chrissy recently admitted that she had found her second pregnancy harder than when she was carrying her two-year-old daughter Luna, but she's managed to cope with the help of her husband John Legend. 
She said recently: "You realise your second pregnancy is harder because you have a kid already."
John, 39, added: "You have to divide your energy between raising a kid and and carrying one as well."
Bang Showbiz