Homeless man gives up everything he has to Ronald McDonald House
Publish Date

Monday, 18 June 2018, 3:58PM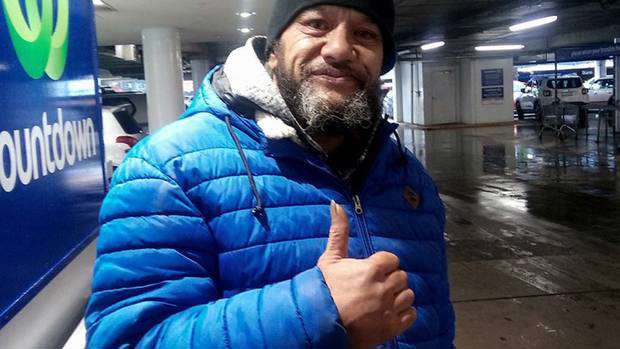 An Auckland homeless man has been praised after he gave up every cent and food items he had to donate to the Ronald McDonald House, a charity for sick children.
Last Tuesday Roanne Hautapu was on the streets of Auckland collecting donations for the charity when she was approached by Jack, a homeless man.
Roanne was exiting Quay St Countdown when Jack called out to her saying he noticed the Ronald McDonald House Charities van.
He apologised to her saying he didn't have much to offer but would still like to make a donation - a donation that included everything from his begging jar and all his food.
Roanne told the Herald that the heartwarming moment left her feeling humbled and in disbelief.
"When Jack saw me get out of the Ronald McDonald House Charities van and said he had something to give me on our return, I admit I was a tad cynical, and really didn't think much of it. 

"But he politely approached us again as we were leaving, and said he didn't have much to offer, but would like to make a donation to Ronald McDonald House for the kids.
"Straight away I was off kilter and quite dumbstruck. He passed me some packets of crackers, and then emptied the contents of his begging container into my hand."
Taken aback by Jack's generosity and with her eyes welling up, Roanne kissed and hugged him and wondered why someone with so little would give up everything he had.
"The tears were rolling down my face, and my thoughts were pinging all over the place. I said to him 'It looks like life is pretty hard for you. Why do you want to give to someone else?' He replied 'because I can'. It was that simple."
Roanne's family has stayed at Ronald McDonald House on many occasions over the past five years, often getting involved in collecting for the charity's annual street appeals.
While she has found every charity appeal a "wonderful experience" and feels a great sense of "gratification when members of the public are so willing to donate", she says her heartwarming moment with Jack surpasses everything she's experienced.

"I am incredibly humbled by this experience, and it still brings me to tears; that Jack, with seemingly so little, could give away what he had, for the benefit of others. Pure altruism. A man with huge mana.
"I have never lost my faith that kindness exists – I have seen it so many times in my own life – but what Jack did surpasses everything."
But Jack's generosity doesn't end there.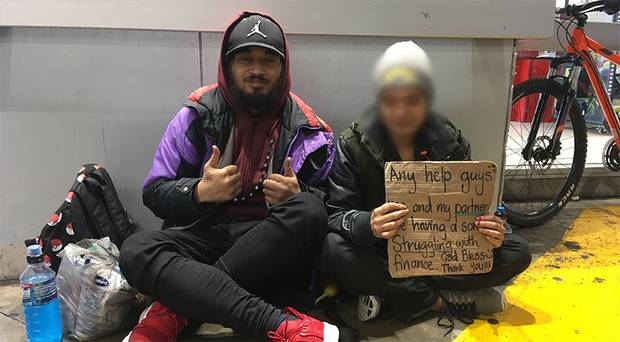 Dempsey Fruean, a 25-year-old who was previously a rough sleeper and currently has to ask strangers for money to pay his bills, described Jack as "the father of the streets".
"My bro, Jack is my street dad. When I was homeless he'd watch over me and my girlfriend to look after us.
"He'd often come by with spare change to help buy us meals and would give the jacket off his own back. Everyone respects and loves Jack.
"He was a guy who looked out for everybody and would make sure no one suffered.
"He and Floss (another former rough sleeper) turned my life around. I got into crime and bad things but even when I was struggling on the streets he showed me that the way forward is to be a good person and leave the past in the past.
"He is the father I never had and I'll always love dad (Jack). He's a good soul, a good person. I owe so much to Jack."
The news of Jack's act of kindness soon reached the Ronald McDonald House Charity's CEO Wayne Howett who felt humbled by the situation.
Howett told the Herald he never expected a day at Countdown could be so rewarding and believes Jack is an inspiration to all the families staying in the Ronald McDonald House.
"We were absolutely blown away by Jack's incredible kindness. When we took families on a routine shopping trip to Countdown, we had no idea it would turn into such a special and touching day.
"And it is only because of generous people like him that we are able to support over 3700 families each year when their child is in a hospital away from home.
"Thank you Jack, you are an inspiration to us and all of the families staying with us."
This article was first published on nzherald.co.nz and is reproduced here with permission.